Destination Expert
We are operating the Temple Tour Package for 10 years, so we are best for all kinds of services to Muktinath Temple Tour and yatra.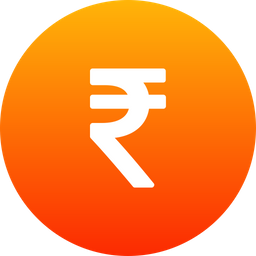 ---
Best prices
Muktinath Temple Tour Provide a best and competitive price for Group tour & FIT tour to Muktinath Temple for the customer
---

Customized Trip
We can provide Customized Itinerary for Muktinath Temple as per your requirement if anything to change on the itinerary we can change after confirmation & booking.
---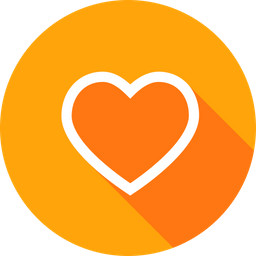 Quality Services
We will provide quality services for the Muktinath Tempel tour to our valuable customer as per there budget & interest for the Muktinath Temple.
---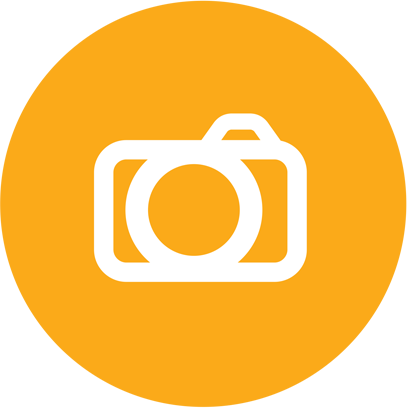 Guided City tour
With us, you will be on a guided tour with a well-known guide with you as a cabby
Noida to Muktinath Tour Cost

Vehicle Type

Tour Cost via taxi

Tour Cost via flight

Seating Capacity

Tata Sumo

INR

(4 double-bed rooms)

INR

(4 double-bed rooms)

7 + 1 Seats

(minimum of 5 people required)

Mahindra Scorpio

INR

(4 double-bed rooms)

INR

(4 double-bed rooms)

8 + 1 Seats

(minimum of 5 people required)
Muktinath Tour Itinerary from Noida Call for price
---
Tour : Muktinath Piligrimage Tour
Duration: 5 Night - 6 Days
Starts From: Kathmandu
Ends at: Kathmandu or (as you booked)
DAY 01 | ARRIVE IN KATHMANDU
---
On arrival at Tribhuvan International Airport meets and greet transfer to Hotel. Later Afternoon Half day sightseeing tour in Kathmandu
Attraction: Pashupatinath Temple, Goheshwari Devi temple, Bouddhanath Stupa, Jalnarayan temple, Bhaktapur / Patan Darbar Square.
Overnight stay in Kathmandu
DAY 02 | DRIVE TO POKHARA
---
Morning, after breakfast, drive to Pokhara. Pokhara's bewitching beauty has been the subject of many travel writers.
Distance: 201km
Duration: 6hr
Its pristine air, spectacular backdrop of snowy peaks, serene lakes, and surrounding greenery make it 'the jewel in the Himalaya', a place of remarkable natural beauty. With the magnificent Annapurna range forming the backdrop and the serenity of three major lakes - Phewa, Rupa, and Begnas - Pokhara is the ultimate destination for relaxation. Pokhara Valley a gateway to the Annapurna region where many a trekker finds his Shangri-la, sits high on the list of 'must visit' places in Nepal. The rest of the day is free.
Overnight stay in Pokhara
DAY 03 | FLY TO JOMSOM or DRIVE FROM POKHARA TO JOMSOM
EXCURSION TO MUKTINATH (25 MIN FLIGHT)
---
There are two ways to reach Jomsom either you go via flight from Pokhara to Jomsom or Pokhara to Jomsom via road.
Pokhara to Jomsom via a flight

Pokhara to Jomsom by taxi

In the early morning, if the weather is clear we fly to Jomsom.
Transfer to Hotel in Jomsom where you will take rest for some hour.
Muktinath Temple darshan and return to the hotel.
Overnight stay in Jomsom.

Drive from Pokhara to Jomsom
Distance: 160km | Duration: 8hr
Muktinath Temple darshan and return to the hotel.
Overnight stay in Jomsom
Note:
Only basic accommodation is allowed to take within the flight. 15 kg luggage per adult and 7kg per child is allowed by the airlines.
Upon arrival at Jomsom, you have to walk from the Airport to the hotel which is about 5min from the airport.
To visit Muktinath temple you have to walk over the Kali Gandaki river which is about 15-20min of distance. After crossing the bridge you will be transferred via Jeep on sharing basis to Muktinath. It takes appr0x 2 hr to reach Muktinath base via jeep then you have to walk from base to the temple. There are no other means of transport. And return back via the same medium.
For ACAP permit 2 passport size photograph and passport/PAN card photocopy are required. ACAP fee is included in the tour cost.
The company reserves the right to cancel/postpone the flight in case of bad weather or any technical/emergencies.
The pilot-in-command has the full authority to decide on the passenger weight, flight route and ground time at Muktinath due to safety reasons
DAY 04 | BACK TO POKHARA & HALF DAY SIGHTSEEING TOUR
---
After breakfast, fly back or drive back to Pokhara. Upon arrival, transfer to Hotel. Later commence on a half-day sightseeing tour of Pokhara city.
Attraction: Devi's fall, Gupteshwar cave, Bindhyabasini temple, Seti River, Mahendra cave, Bat cave, Fewa Tal, Barahi temple
Overnight at Hotel in Pokhara
DAY 05 | DRIVE BACK TO KATHMANDU VIA MANAKAMANA DARSAN
---
Early morning after breakfast, drive back to Kathmandu. En-route visit Manakamana Devi temple. The Manakamana Temple is situated in the Gorkha district of Nepal is the sacred place of the Hindu Goddess Bhagwati, an incarnation of Parvati. The name Manakamana originates from two words, "mana" meaning heart and "kamana" meaning wish. Venerated since the 17th century, it is believed that Goddess Bhagwati grants the wishes of all those who make the pilgrimage to her shrine to worship her. After darshan, continue to drive back to Kathmandu and transfer to Hotel. Overnight at Hotel in Kathmandu
DAY 06 | DEPARTURE TRANSFER
---
After breakfast, free till the final departure. Later timely transfer to Kathmandu International Airport to connect your flight for onward destination. Transfer to connect to your onward journey. With a token of love and many greetings, we look forward to seeing and travel with us again.