Lucknow to Nepal Cab Services
Musafircab offers Lucknow to Nepal Taxi Service, Lucknow to Nepal border taxi, Lucknow to Nepal Taxi Fare, Lucknow to Nepal Cab service. We provide all types of taxi/cabs such as the Tata Indica, Honda Amaze, Swift Dzire, Toyota, Honda, Indigo ECS, Innova, Traveler, etc. Musafircab also offers you Lucknow to Nepal Tour Package, 4Night-5Days Lucknow to Nepal Tour Package. We take a great deal of pleasure to present ourselves as a Car, Cab, and Taxi Rental or Hire taxi Service provider in India. Musafircab is the fastest growing Car Rental Service Company in India. We provide the Cab/Taxi Service for the Business traveler; Airport and Railway Transfer; Hotel Transfer; Local and Outstation Visit; Attending Wedding; Tour Packages at a very low cost. We provide you the fare Service with a variety of packages from which you can choose it according to your needs. We provide local travel, Outstation car rental, long term car rental, corporate cab booking.
In our Lucknow to Nepal Car rental service, we offer you the budget-friendly service that will serve all your requirements. We provide you a comfortable and safe journey by taxi, cab, and luxury cars all over India. We assure you if you choose us we will provide you a relaxed, secured and safe journey at a very low cost. We are the most trusted Cabs services provider all over India. We believe that customer satisfaction is important. When you book a cab with us, we assure you that your Cab will be on time with a well-mannered and well-trained cabby. Our drivers are locals of the city. They are well known to places and roads across that city. If you are new to the city, you don't have to worry about anything our cabby will drop you at your desired location. We work to make your journey an unforgettable and excellent experience. It's our mission to provide excellence and reliance on our clients. With Musafircab you can enjoy your holidays without any worries.
How to Book a Cab with us?
With our user-friendly website, you can easily book a taxi in just a few simple.
Go to our website www.musafricab.com enter your trip detail. Your pickup location your destination and pick up date and time and the type of your journey i.e., local or outstation then click on search car. After this, you will be directed to a page where you can choose your desired car from the list. Press on book-now and fill your details. You can pay before the trip or at the time of pick-up by cash or debit card.
For more inquiry, you can call us or WhatsApp
or send us an email at info@musafircab.com
About Nepal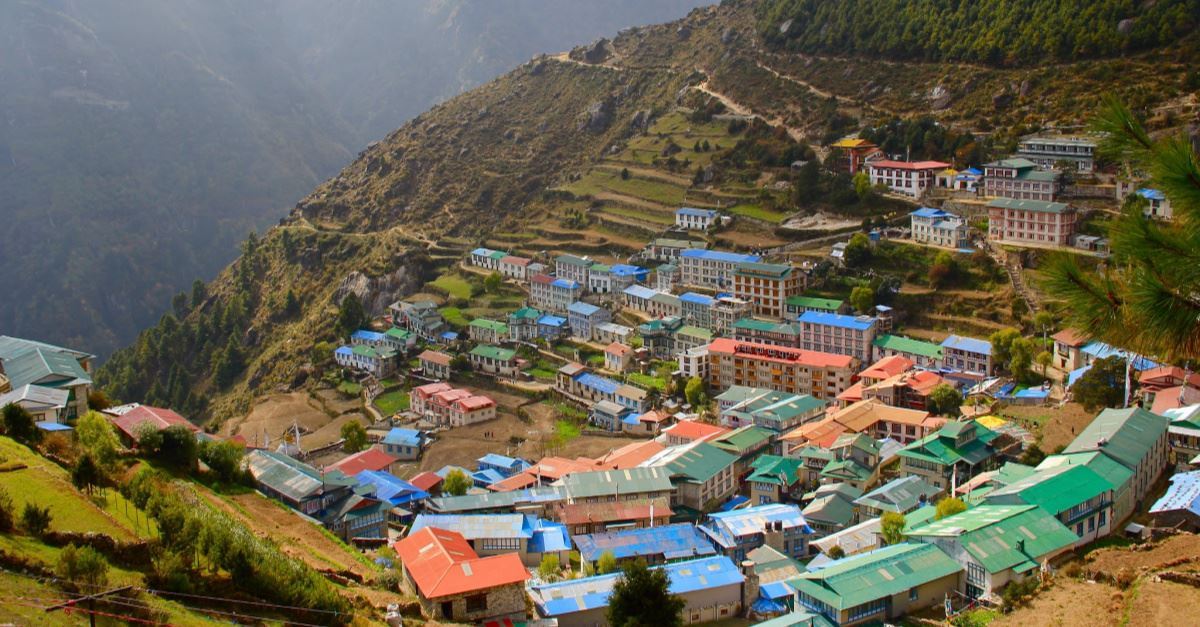 Nepal is a landlocked country located in South Asia. Nepal is officially known as the Federal Democratic Republic of Nepal. Kathmandu is the nation's capital and largest city in Nepal. The climate and the biological diversity of Nepal make it the most favorite tourist in Asia. The birthplace of The Lord Buddha, holy Hindu sites, beautiful temples, stupas, mosques and churches, a number UNESCO heritage sites and the most mesmerizing scenery you could ever feast your eyes on, all bring people flocking to the warm and welcoming republic of Nepal. Nepal also is known as 'Roof of the World" is a beautiful country having snow-capped mountains that disappear into the clouds like stairways to heaven, cool weather is also strong attractions, rock climbers and people seeking adventure. Mount Everest, the highest mountain peak in the world, is located on Nepal's border. Apart from the mountain peaks, Nepal is also a major religious hub, housing pilgrimage sites for followers of Buddhism and Hinduism. Tourism is the largest industry in Nepal and the largest source of foreign exchange and revenue. There are many places where you can visit in Nepal. The major religious site is Pashupatinath Temple located in Kathmandu. Other places are Lumbini, Pokhara, Janakpur, Nagarkot.
According to statistics from Nepal Tourism Board (NTB), a total of 598,204 foreign tourists entered the country via the aerial route in 2012. The government of Nepal announced 2011 to be Nepal Tourism Year and expected to attract one million foreign tourists to the country during that year. The tourist industry is seen as a way to alleviate poverty and achieve greater social equity in the country.
Lucknow to Nepal Taxi Fare
Vehicle Type

Lucknow to Kathmandu Pokhra Nepal Tour 4N/5D

Lucknow to Sunauli border Taxi Fare

Seating Capacity...

Mini Cab

Rs.30,850
Rs 8200

4+ 1 Seats

Honda Amaze

Rs.32,830
Rs 8860

4+ 1 Seats

Maurit Swift

Rs.32,280
Rs 8640

4+ 1 Seats

Maruti Ertiga

Rs.37,780
Rs 9520

6+ 1 Seats

Tavera

Rs.41,300
Rs. 15,450

8+ 1 Seats

Toyota Innova

Rs.46,800
Rs 17,650

7+ 1 Seats

Traveler 13 seater

Rs.79,250
Rs 23,150

13+ 1 Seats

Traveler 17seater

Rs.88,160
Rs 26,780

17+ 1 Seats
Note - This Packages Including Every Thing like Toll Tax and parking charges Night driving with night driving charges of the driver. International border tax and permit. No hidden charges
Musafircab delivers on time transfer services which you can avail to reach places of commuting like airports, railway stations, pick from hotels from bus stands and vice versa to a location of your choice. Read more at Lucknow Transfer Taxi.
Our Services In Lucknow
Local Car Rentals Just Call Us And Booked Your Taxi
Outstation Taxi Customer Support No. +91- 888-111-8838
Airport Transfer
One Way Cabs
Railway Transfer Contact Us At info@musafircab.com
Corporate Car Rental
--------------------------------------------------------------------------------