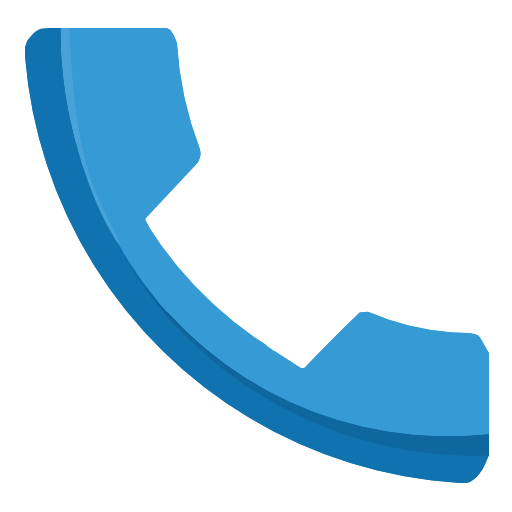 8881118838
---
Nepal
Nepal is an landlocked country located in South Asia.Nepal is officially known as the Federal Democratic Republic of Nepal. Kathmandu is the nation's capital and largest city in Nepal. The climate and the biological diversity of Nepal make it the most favourite tourist in Asia. The birth place of The Lord Buddha, holy Hindu sites, beautiful temples, stupas, mosques and churches, a number UNESCO heritage sites and the most mesmerizing scenery you could ever feast your eyes on, all bring people flocking to the warm and welcoming republic of Nepal. Nepal also known as 'Roof of the World" is an beautiful country having snow-capped mountains that disappear into the clouds like stairways to heaven, cool weather are also strong attractions, rock climbers and people seeking adventure.. Mount Everest, the highest mountain peak in the world, is located on Nepal's border. Apart from the mountain peaks, Nepal is also a major religious hub, housing pilgrimage sites for followers of Buddhism and Hinduism. Tourism is the largest industry in Nepal, and the largest source of foreign exchange and revenue. There are many places where you can visit in Nepal. Major religious site is Pashupatinath Temple located in Kathmandu. Other places are Lumbini, Pokhara, Janakpur, Nagarkot. If you are looking for Taxi Services in Nepal let us know and we will be happy to provide you with best price Deals for Car Hire in Nepal for Airport Transfer, Railway Station Transfer, Half-Day and Full Day Service in Nepal City, Car rental in Nepal , Taxi Service in Nepal, Cab Service in Nepal, Online Taxi Service in Nepal, Best Car Rental Service in Nepal, Taxi Fare in Nepal, Taxi Service in Kathmandu, Taxi Service in Nepal and its destination, Nepal Tour Packages, Car Hire in Nepal, Private Car Service in Nepal, Cab booking Service in Nepal, you can hire a taxi from Musafircab at reliable costs and according to your choice that can be fit in your budget.
Why you choose Us ?
If you are looking for a cab services you can try Musafircab. We are the most trusted Cabs services provider all over the India.We cover +140 cities and over +1600 destination all over India. We provide you the fare tour with a variety of packages which you can choose according to your need. Our driver take off you on time and help you as a local guider in that city. You can book a cab for a full day or for some hours as you need. Our agents will help you to plan your day for a proper visit.
How can you book a Cab?
You can book a cab or taxi to visit Nepal we can provide our best service for your destination. Our services are best,we can provide you comfortable and relaxed journey for your source to destination.You can book a cab through our websit www.musafircab.com or you can call us on +91- 888-111-8838 our customer care support are available 24*7 for your help. You can call us anytime for an enquiry. Musafircab is a trusted company among all the tour and travelling company.
Places you can visit in Nepal
Kathmandu is the capital city of Nepal and it is an only metropolitan city of Nepal. This city is also known as the "The city of Temple". The city was the royal capital of the Kingdom of Nepal and hosts palaces, mansions and gardens of the Nepalese aristocracy. There are many places where you can visit. One of the very famous temple Pashupatinath Temple is located in Kathmandu. Other places are Boudhanath Stupa, Kathmandu Durbar Square, Garden of Dream, Swayambhu Temple and many more.
2. Pokhara
Pokhara is one of the most popular tourist destinations of the exotic East! Cradled at the foothills of the Himalayas, Pokhara is a metropolitan city in Nepal - it is even called the Tourist Capital of Nepal. This city offers a myriad of options for travellers of all kinds - from thrilling adventures and unforgettable journeys into the wild, to tranquil contemplation and serene meditation. Delve into the magic of this hilly city, for a truly memorable vacation.
3. Nagarkot
Located at a mere 28-kilometre drive away from Kathmandu, Nagarkot offers one of the best views of the Himalayas in the entire region. This is an ideal place to relax, unwind, refresh and rejuvenate. At a whooping altitude of 7000 feet (2000 metres), Nagarkot is the perfect vantage point to gaze at the Himalayas in all its glory. One great advantage of this viewpoint is that it is very close to the capital, which means that you can easily access Nagarkot without spending too much time and money on travel.
4. Lumbini
Lumbini is a city located in Rupandehi district of Province No. 5 in Nepal. It is piligrimage site for Buddhist. In 1997, UNESCO declared Lumbini as a World heritage site. Acoording to the Buddhist scripture, it is believe that it is a birth place of Gautam Buddha. It is a place where Queen Mahamayadevi gave birth to Siddharta Gautama in aroud 563BC. There are many temples in Lumbini one of the famous temples is Maya Devi temple, China temple, Korean temple and many temples are under construction .
5. Janakpur
Janakpur is a city in Nepal, close to Indian Border, which is believed to be the birthplace of Goddess Sita and place of her marriage with Lord Ram. Also known as the City of Ponds, Janakpur boasts of more than seventy ponds that dot its verdant landscape. Mostly Janakpur is seen as a Hindu pilgrimage destination but it is a perfect place to imbibe a rich Maithili culture and explore its rich art and its various forms. There are many places where you can visit in Janakpur Janki Mandir, Ram Mandir, Jaleshwar, Ram Sita Vivah Mandap, Rolwaling Valley and many more.
6. Chitwan
Chitwan District is located in the southwestern part of Nepal. It is the fourth largest city in Nepal. Chitwan is very popular for tasty Taas, a spicy fried goat meat dish served with bhuja or cheura available in many restaurants. Momo, Sukuti Khaja Set and other Newa cuisine and Tharu food is also popular. Dal bhat is the staple food of the area, meat and dairy products are also widely consumed. For centuries, traditional fermented foods and beverages have constituted about 20% of the local diet. Chitwan National Park is the first national park in Nepal. It was established in 1973 and granted the status of a World Heritage Site in 1984.
7. Manakamna Temple
Manakamana Temple situated in the Gorkha district of Nepal is the sacred place of the Hindu Goddess Bhagwati, an incarnation of Parvati. The name Manakamana originates from two words, "mana" meaning heart and "kamana" meaning wish. Venerated since the 17th century, it is believed that Goddess Manakamana grants the wishes of all those who make the pilgrimage to her shrine to worship her. Manakamana Devi temple reaches 3 hours driving from Kathmandu. It is middle way of Kathmandu and Pokhara. Spectacular deep valleys, terraced field from cable car and mountain views of Manaslu, Annapurna rages and Himchuli can be seen from temple.
8. Dhulikhel
Dhulikhel is one of the more popular places from which to observe the high Himalaya. From the edge of the ridge, a stunning panorama of peaks unfolds, from Langtang Lirung (7227m) in the west, through Dorje Lakpa (6966m) to the huge bulk of Gauri Shankar (7134m) and nearby Melungtse (7181m), and as far as Numbur (5945m) in the east. Dhulikhel is also a real Newari town, with a temple-lined village square and a life outside of tourism.
Transfer Car Rental services
Musafircab delivers on time transfer services which you can avail to reach places of commuting like airports, railway station, pick from hotels from bus stands and vice versa to a location of your choice. Read more at Nepal Transfer Taxi.
Our Services in Nepal
Local Car Rentals Just Call Us And Booked Your Taxi
Outstation Taxi Customer Support No. +91- 888-111-8838
Airport Transfer
One Way Cabs
Railway Transfer Contact Us At info@musafircab.com
Corporate Car Rental
------------------------------------------------------------------------------
Services from popular cities
---