Janakpur - "The City of Ponds"
Janakpur is a sub-metropolitan city and a seventh-largest city in Nepal located in the Terai region of Nepal. The city is a hub for religious and cultural tourism. Janakpur is recognized as an important Hindus pilgrimage destination. It is one of the most popular tourist destination in Nepal. According to the Hindu Scripture Ramayana, Janakpur was the birthplace of Goddess Sita who was an incarnation of Goddess Laxmi, and a place of her marriage with Lord Ram. In ancient times, Janakpur was known as Janakpurdham, which was the capital of the Videha dynasty that was ruled the Mithila region. It is also said the Gautama Buddha, the founder of Buddhism, and Vardhamana Mahavira, the 24th and final Tirthankara of the Jain religion have lived in Janakpur.
Janakpur is famous as "the City of ponds", as it has more than seventy of ponds that dot its verdant landscape. There are many places to visit in Janakpur, one of the most visited places is Janki Temple, Ram Mandir, and Ram Sita Vivah Mandap. Major festivals celebrated in Janakpur are Dipawali, Vijayadashami, Vivah Panchami, and Chhath Puja.
Janakpur Info
Country: Nepal
District: Dhanusa District
Total area: 100.20 km2 (38.69 sq mi)
Languages: Maithili
Postal code: 45600
Area code(s): 04
Best time to visit Janakpur
May, July, and August is the best time to visit Janakpur, Nepal. March-May falls under the spring season in Nepal. The temperature is warm with highs ranging between 27.1°C and 17.4°C. In this season Janakpur tourism is on the peak.
There is no direct flight available from India to Janakpur. You have to visit Kathmandu first, regular flights are available from Kathmandu for Janakpur. Either you can easily reach Janakpur via taxi or from Gorakhpur or Patna in India which is around 390km and 205km respectively from Janakpur. The nearest Indian city is Jamnagay or Sitamari which is around 30 km and 45km respectively from Janakpur. No visa is required for an Indian to travel in Nepal. This makes the Janakpur the most desirable destination for Indian. Janakpur tour package is a popular and most affordable tour package.
Places to visit in Janakpur

Janaki Temple
---
Janaki Temple is a Hindu Temple located in Janakpur, Nepal. It is the largest temple in Nepal. It is believed that this temple is constructed at a place where Goddess Sita was born who was an incarnation of Goddess Laxmi. According to the Hindu epic Ramayana, Janakpur was ruled by King Janak. One day he found a baby girl in the furrow and named her Sita. Sita was considered as a fortunate for the Janak empire. When she was older, he offered her in marriage to anyone who was able to lift the bow who was of Lord Shiva. Lord Rama lifted the bow. Their marriage ceremony had occurred in the nearby temple which is also called vivah mandap. The attraction is now considered as a religiously important monument and a heritage site for Hindus from all over the world. Every year thousands of devotees from Nepal, India, Sri Lanka, and other countries visit Janaki Temple. The beautiful temple was constructed by the Queen of Tikamgarh, Queen Vrisha Bhanu in 1910 A.D and is also called the Nau Lakha Mandir( means 'nine lakh') because of the fact that the temple was constructed in 9,00,000Rupees at that time. The temple is fully built-in bright white and constructed in an area of 4,860 sq. feet in a fusion of Mughal and Koiri style. It is a perfect example of Hindu-Koiri Nepali architecture. Major festival celebrated in Janaki temple is Ram Navami, Vivaha Panchami, Dashain, and Tihar.
Opening & Closing timing | 5:30 AM - 11:00 PM and 4:00 PM - 8:30 PM Entry fee | No entry fee
Ram Sita Vivah Mandap
---
Ram Sita Vivah Mandap is a place where Goddess Sita and Lord Ram got married. The marriage day of Sita and Ram regularly celebrated on the fifth day of the Shukla Paksha in November or December which is famous as Vivah Panchami. Ram Sita Vivah Mandap is located in the southwest region of Janaki Temple. The mandap is a gorgeous structure made of marble. Inside the mandap there is an idol of Goddess Sita and Lord Rama, sitting on a raised pedestal in the center while some relatives and their parents are seen seated on parallel pedestals facing each other.
Opening & Closing Timings | 6:00 AM - 7:00 PM
Entry Fee | No entry fee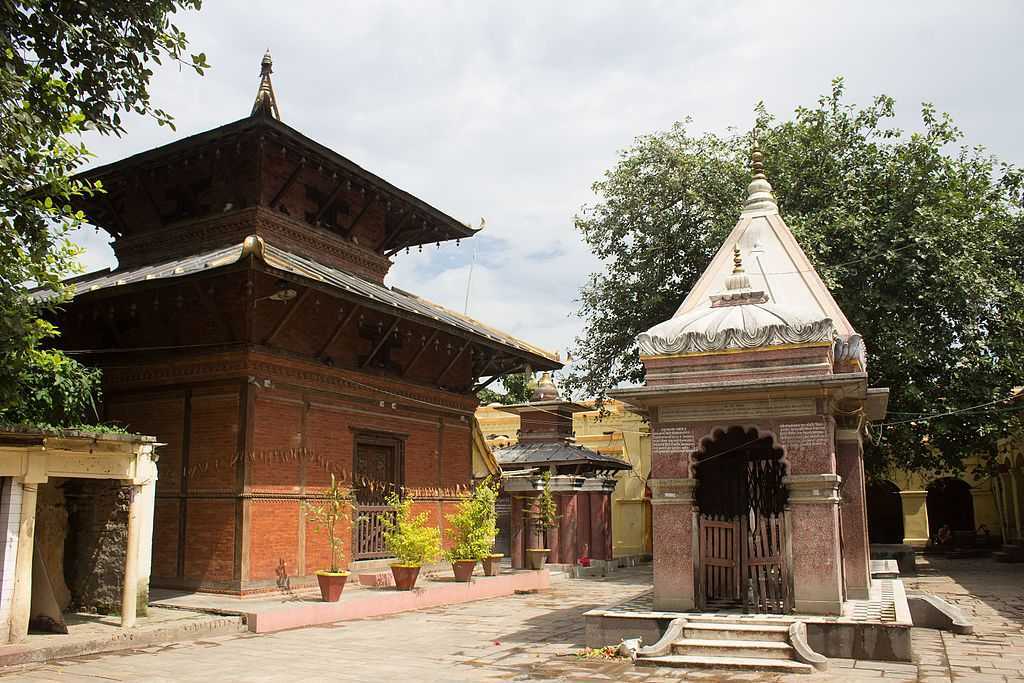 Ram Mandir
---
Ram Mandir is one of the oldest temples in Janakpur built in the late 1700s by Amar Singh Thapa, a Gorkhali General. The architecture of the temple is a traditional pagoda-style like the other shrines in the region. The modestly quaint temple is flocked by pilgrims during the occasion of Ram Navami and Dashain which are sacred and important annual festivals dedicated to Lord Rama. The opulent temple is a perfect attraction for those interested in exploring ancient cultures and experiencing its divine vibe.
Opening & Closing Timings | 6:00 AM - 7:00 PM
Entry Fee | No entry fee
Jaleshwar Temple
---
Jaleswar is a small municipality in Nepal, named after the holy temple of Jaleshwarnath Mahadev, dedicated to Lord Shiva. The small-town borders India with Bihar. During the months of Shravan that is July and August, devotees from all over the world flock here to pay their respects to the Lord and his Consort, Parvati. From historical sites and cultural attractions to parks and beaches, the city has something to offer to all its visitors.
Rolwaling Valley
---
Rolwaling Valley, between the Everest and Langtang Himalaya ranges, is the toughest and most thrilling trekking trail in Nepal. The valley has an abundance of alpine lakes, hanging glaciers, moraines, high pastures, waterfalls and imminent view of snowy peaks. Rich in varying flora and fauna, it is home to many endangered and globally threatened animals.
Janakpur Tour Package
Kathmandu Janakpur Tour Package
2Day - 1Night
Kathmandu - Janakpur(1N)
---
Starting price per adult Rs.
---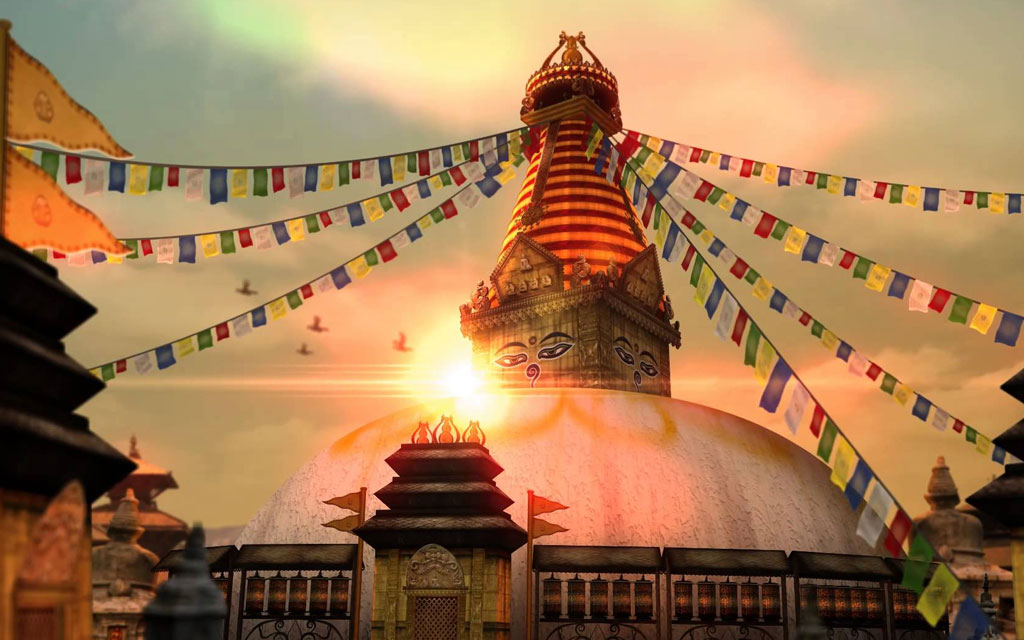 PILGRIMAGE TOUR OF NEPAL
6 Night - 7 Days
Kathmandu(3N) Pokhara(2N) Janakpur(1N)
---
Starting price per adult Rs.
---