How to plan a Nepal Trip from India
---
Nepal Holidays will bring out a much calmer side of you, which you will preserve for a really long time. Either way, you wouldn't know what it feels to live in this snowy-paradise until you explore it. Roughly, 75% of the land in this country is covered by mountains, so if you are looking to go away from tall skyscrapers and hectic schedules to unwind, Nepal is the place to visit. This place offers a diverse array of attractions for all kinds of tourists. Some of the top sights in Nepal include the Bodhnath Stupa, Maya Devi Temple, World Peace Pagoda, Cambodian Monastery, and Hanuman Dhoka, amongst others.
Have you thought of spending some time exploring Nepal from India? Well if you haven't, then you should now, and Musafircab help you plan your Nepal trip with perfection. All you have to do is to follow this Nepal travel guide, and you'll have the possession of the recipe of the best trip in this beautiful country.
Overview
Nepal is a beautiful country with splendid towns, hill stations, and indigenous culture located in South Asia. Nepal is officially known as the Federal Democratic Republic of Nepal. Kathmandu is the nation's capital and largest city in Nepal. The climate and the biological diversity of Nepal make it the most favorite tourist in Asia. The birthplace of The Lord Buddha, holy Hindu sites, beautiful temples, stupas, mosques and churches, a number UNESCO heritage sites and the most mesmerizing scenery you could ever feast your eyes on, all bring people flocking to the warm and welcoming republic of Nepal. Nepal also is known as 'Roof of the World" is having snow-capped mountains that disappear into the clouds like stairways to heaven, cool weather is also strong attractions, rock climbers and people seeking adventure. Mount Everest, the highest mountain peak in the world, is located on Nepal's border. Apart from the mountain peaks, Nepal is also a major religious hub, housing pilgrimage sites for followers of Buddhism and Hinduism. Tourism is the largest industry in Nepal and the largest source of foreign exchange and revenue. There are many places where you can visit in Nepal. The major religious site is Pashupatinath Temple located in Kathmandu. Other places are Nepal, Pokhara, Janakpur, Nagarkot.
How to reach Nepal?
By Air: Nepal's has one international airport – Tribhuvan International Airport which operates a good number of flights for Delhi, Bengaluru, Kolkata, Lucknow, Varanasi, Chennai, and Mumbai from Kathmandu. Indian airlines like Air India and Indigo along with Nepal's Royal Nepal Airline operate their flights on a regular basis.
By Rail: Nepal can be accessed by train from India as well, partly though but it is a cheaper option than flight to reach. One has to get to Gorakhpur in Uttar Pradesh by train, then has to take a bus or shared jeep to the border in Sunauli, then another bus or shared jeep to Kathmandu from Bhairahawa on the Nepali side of the border.
By Road: Nepal is bordered by India on its three sides, which means there are a number of access point to the country. The most common one being the Sunauli Border which discussed in the section above. However, the most convenient way now available for the tourists is the bus service between New Delhi and Kathmandu. It departs daily at 10 a.m. from Ambedkar Stadium Bus Terminal at Delhi Gate. The bus is a luxury Volvo bus. It goes via Agra, Kanpur, and the Sunauli border in Uttar Pradesh.
Via Banbasa Border: Another way to reach Nepal from India is through Banbasa Border Crossing in Uttarakhand. This picturesque route is the quickest way from Delhi to Kathmandu if you have your own car. You can also stop at Bardia National Park in Nepal, about five hours from the border, on the way to Kathmandu.
Via Varanasi: Buses from Varanasi to Kathmandu are also available.
Via the Raxaul Border Crossing: The Raxaul border crossing to Birganj in central Nepal is accessible from Patna in the India state of Bihar. It's quite convenient for anyone travelling from Bodh Gaya or Kolkata but from Bodh Gaya, it's quicker and easy to take a bus or car and travel by road. From the border, buses take 6-7 hours to reach Kathmandu and 8 hours to Pokhara. Shared jeeps to Kathmandu are a quicker option.
Via the Panitanki Border Crossing: The Panitanki border crossing to Kakarbhitta in eastern Nepal, is accessible from Siliguri in West Bengal. It is easily accessible for people traveling from Darjeeling, Kolkata, Sikkim and the rest of northeast India. Buses, taxis and shared jeeps run to the border from Siliguri, Kalimpong, and Gangtok in Sikkim. The border crossing is open 24 hours. There are regular buses to Kathmandu which take 14 to 16 hours and to Pokhara which take 15 hours from Kakarbhitta. One can also choose to stop at Chitwan National Park on the way to break the journey. Get off at Sauraha (9 hours from Kakarbhitta), which is the closest town and travel hub to the park.
Other Border Crossing: Two other border crossing points are from Jamunaha in Uttar Pradesh to Nepalganj in western Nepal, and Gauriphanta in Uttar Pradesh to Dhanghadi in far western Nepal. However, they're rarely used.
Immigration Formalities
For Indians, Nepal offers visa free entry to the country. At the airport, one can either show an Indian passport or the Indian Voter ID Card along with the boarding pass.
While travelling by road, it is advised to keep the copy and original ready of the Passport/Voter ID Card.
Currency Information:
The currency in the country is called Nepalese Rupee and 1 Indian Rupee (INR) equals to 1.60 Nepalese Rupees (NPR). The old notes i.e notes used prior to demonetization in India of the value 5, 10, 20, 50, and 100 are used widely in Nepal. The country does not accept any of the new notes including that of 500 and 2000.
Places to visit in Nepal
Things to do in Nepal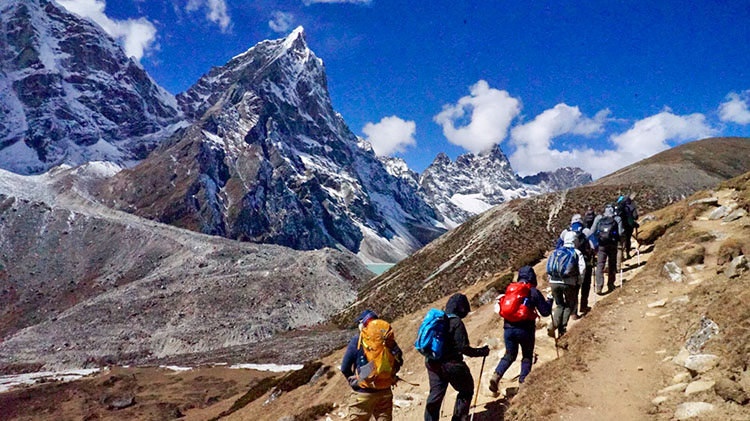 TREKKING IN NEPAL
---
Whether your a novice or an experienced trekker Nepal is the land of trekking (and climbing), offering some of the best trekking routes in the world. Period. The 4 days Poonhill trek is one of the better short treks in Nepal; the Everest Base Camp trek is a great trek if having 12 days available; while the Everest Base Camp - 3 Passes trek or the Manaslu trek are some of the best adventure treks in Nepal, taking you on unparalleled trekking routes amidst pristine nature.
PANORAMIC FLIGHT OVER THE HIMALAYAS
---
A himalayan panoramic mountain flight tour is the perfect way of enjoying unparalleled eye-level views of those majestic mountain peaks and watch true Himalayan beauty unfold right in front of your eyes, including Mount Everest. Some of the most popular peaks that can be seen through a panoramic flight include Mt. Makalu, Mt. Gosaithan, Mt. Dorje Lhakpa, Mt. Gauri-Shanker, Mt. Pumori and the Grand Daddy of them all – Mount Everest.
MOUNTAIN BIKING IN KATHMANDU VALLEY AND NEPAL
---
One of the best and most challenging biking excursions can be found in Shivapuri National Park. The dirt roads that start off at the Budhanikantha entrance are hardly ever used, and the challenging patches in between simply makes riding all the more exciting. Those searching for easier options can explore the Godavari, Bungamati and Chapagaun roads, known for their serene beauty and easy trails. Another popular mountain biking tour is Kathmandu to Nargakot and back. If you're looking for a real challenge, do the Annapurna Circuit on a mountain bike.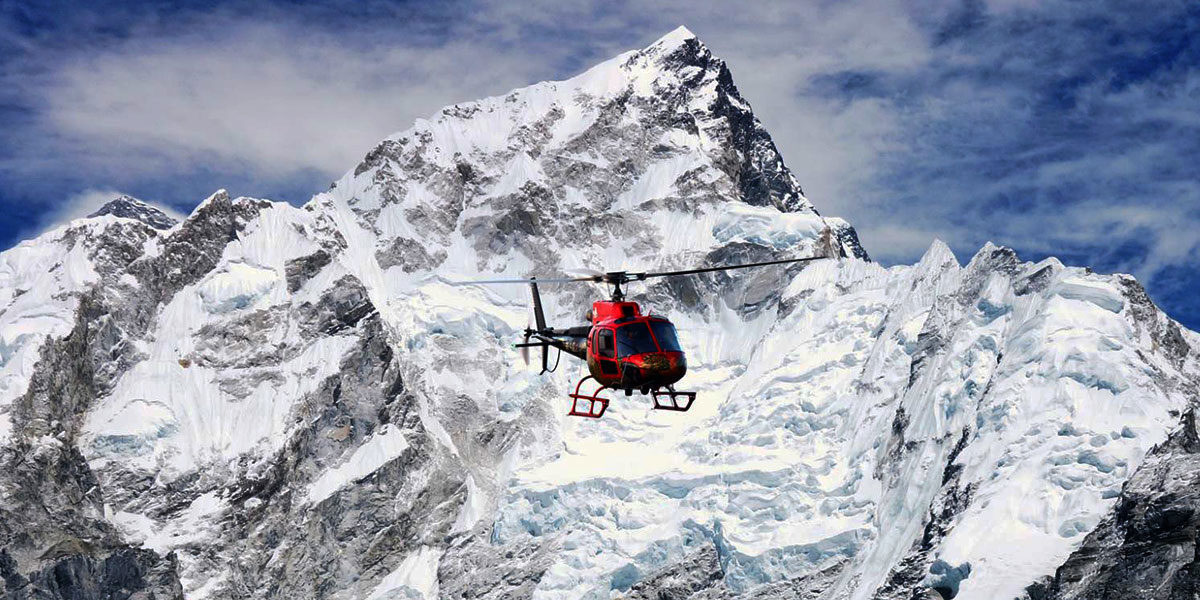 MOUNT EVEREST HELICOPTER TOUR
---
If a panoramic flight around the Himalayas doesn't sound exciting, a helicopter tour across Mount Everest certainly will. This tour lets you get up close and personal with some of the most traditional Himalayan cultures and admire majestic peaks such as Mt. Cho Oyu, Mt. Ama Dablam and Mt. Pumori at the same time.
WHAT OUR CLIENT SAYS We can't thank you enough for all of your help in putting the itinerary together it could not have been any better, it truly was a great trip. Thank Your!!
- Ramesh Singh Thanks to Musafircab for the wonder Nepal Tour Package from Gorakhpur. Everything was perfectly planned.
- Sandeep Singh I
was truly surprised by the arrangements From Musafircab. We saved a huge amount on airfare on your suggestion to land on Kathmandu Airport, and your pickup made it so easy. It was full value for every bit we spent.
- Neha Singh