Kathmandu(3N) Pokhara(2N) Chitwan(2N) Tour – 7 Nights 8 days
---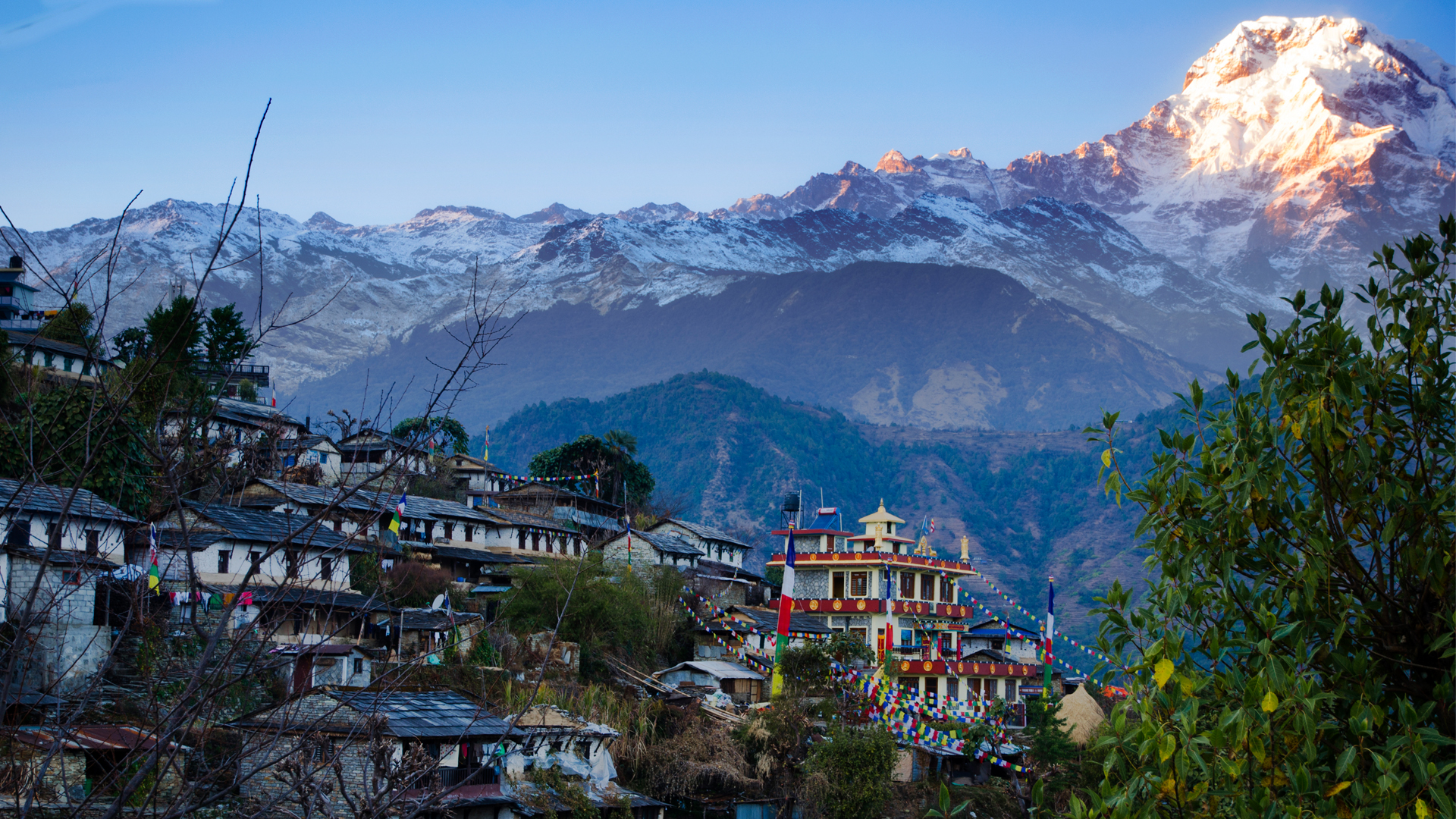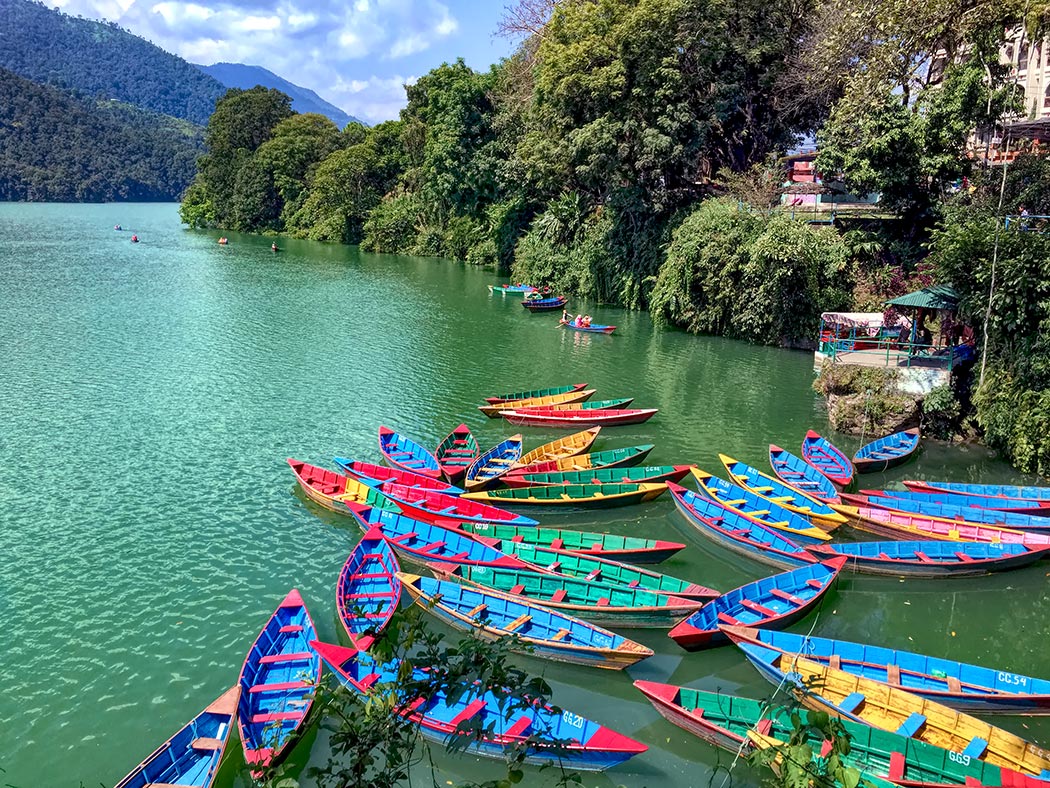 Kathmandu full Day sightseeing .
Visit pasupatinath & holy Budhanilkantha Temple of kathmandu.
Amazing view of the world's eight Highest peak-Mount Manaslu (8,163 m).
Bird's eye view of Fewa Tal, & Pokhara valley.
Cultural, Historical & UNESCO World Heritage Sightseeing in Kathmandu Valley.
Welcome dinner featuring a range of Nepali cuisines with enticing live cultural program.
Explore Pokhara, the city of Lake.
Enjoy the incredible views of the Mt. Annapurna and Mt. Fishtail.
Jaw-dropping sunrise view at picturesque hill station of Sarangkot.
Enjoy adventure jungle activities in Chitwan National Park.
| | |
| --- | --- |
| Trip Code | KPC78 |
| Duration | 7 Nights 8 Days |
| Physical Grading | 4 Out of 5 |
| Max Altitude: | 1400 meters above sea level |
| Start/ End Point | Delhi to Delhi |
Destination: Pasupatinath , Pokhara city & Chitwan
Trip Level:
Simple
KTS Travel Expert:
Santosh Pathak
Support By:
Santosh Pathak
Group Size:
20 Max
Purpose of Visit (Theme): Adventure holidays or religious journey, Heritage & Cultural Experience with Great Himalayan people
Activity: Sightseeing of Cultural & UNESCO World Heritage Site in Kathmandu, Pleasant Phewa Lake boating , Wildlife Safari and jungle activities
Sceneries/Attraction and entertainment: Major attraction of this Kathmandu Pokhara Chitwan Tour are exploring Pashupatinath, Durbar Square of Kathmandu, Bouddhanath Stupa, and Sunrise views with mountain vistas of Langtang Range, Fishtail and Surrounding peaks, Pleasant Phewa Lake, waterfalls, Chitwan national park and jungle activities, Tharu village tour and cultural dance, Jungle and Wildlife Safari, etc are the major highlights of this trip
Special Interest Activities( Optional ): Paragliding , Zip Line, Ultra Light Flight, Rafting, Cycling at Pokhara ? Mountain Flights, Food & Culinary Experiences, Yoga & Meditation, Shopping at Kathmandu
Best Season of Year to Visit
---
Jan
Feb
Mar
April
May
June
July
Aug
Sept
Oct
Nov
Dec
| | | | |
| --- | --- | --- | --- |
| Ideal | Uncertain | Not recommended | |
The Trip
---
Kathmandu, Pokhara and Chitwan are the best tourism places in Nepal with full of natural and cultural heritage sites. In Kathmandu valley many monasteries, temples and heritage sites are mostly viewed. We can visit historical sites including Kathmandu durbar square, Bhaktapur durbar square and Patan durbar square these are the most famous visiting areas of Kathmandu valley. Most of the peoples love to visit Pashupatinath temple, Boudhanath stupa and Swayambhunath stupa. Visitors can enjoy the beauty of the architecture during sightseeing in durbar square areas.
Chitwan is located in the southwestern part of Nepal. It is the fourth largest city of Nepal covers an area of 2,238 km2, is famous for National Park. Chitwan national park is first national park in Nepal established in 1973 which covers area of 932 km2. Most of the visitors came to experience jungle activities such as elephant riding, jungle walking, canoeing, elephant bathing and jeep safari. Chitwan national park is so great to visit world's rare species like one horn rhino, gharial, leopards, Bengal tiger, Indian rock python and several species. The park was mainly established for save of One Horned Rhinoceros, Royal Bengal Tiger and Gharial Crocodile. You can visit the whole area with full of natural beauty different types of species and animals. Chitwan national park was also listed in UNESCO world heritage site in 1984.
As we head to the western part of Nepal. Pokhara is 2nd largest city of Nepal. Pokhara is rich in tourism sector of Nepal. As you can visit the Phewa Lake, it is the 2nd largest and fresh water lake in Nepal. You can see the reflection of mount Machhapuchhre on the surface of Phewa Lake. We can also visit many attractions such as Davis fall, Begnas lake, international mountain museum and some other incredible views and scenery places. Pokhara is also preferred for adventures activities including mountain biking, bungee jumping, paragliding, ultralight flight, sky diving and some other interesting trip. Most of the tourist comes to Pokhara for enjoying the natural beauty.
Fast Facts
---
The home of Mt Everest, Sherpas and the fearce Gurkha soldiers.
Birthplace of Lord Buddha- Buddha was born in 623 B.C. in Kapilvastu, Lumbini, Nepal.
Triangular Flag - The only country in the world with a non-rectangular flag
The densest concentration with regards to UNESCO world heritage sites .
Home to eight of the top ten tallest mountains on earth.
Independent Nation - Nepal has never been under foreign invasion.
Only living Goddess Called "Kumari" – Kumari literally means virgin in Nepali.
Namaste – Namaste is the standard greeting in Nepal, translates meaning is "I salute the God in you"
Namaste – Namaste is the standard greeting in Nepal, translates meaning is "I salute the God in you"
Unique Nepali Calendar- approximately 67 years and 8.5 months ahead of Gregorian calendar.
The highest lake on earth (Tilicho at 4,800 meters) and the deepest lake on earth (Shey Phoksundo).
Day by Day Itinerary
---
Day 1 : Welcome to Nepal - Kathmandu
Our company representative will welcome you at Airport and transfer to related hotel in our private tourist vehicle. Overnight at hotel with Bed & Dinner Basis.
DAY 02 – Kathmandu Sightseeing
Post Breakfast, proceed for the full-day sightseeing including Pashupatinath Temple and Boudhanath Stupa, after refreshment continue sightseeing to Swoyambhunath Stupa and Patan Durbar Square. Return to hotel & overnight at Kathmandu with bed & all meals basis. Find the spot details.
Pasupatinath Temple
The Pashupatinath Temple is a famous and sacred Hindu temple complex that is located on the banks of the Bagmati River, approximately 5 kilometres north-east of Kathmandu in the eastern part of Kathmandu Valley, the capital of Nepal.
Boudhanath Stupa
Boudhanath is a stupa in Kathmandu, Nepal. Located about 11 km from the center and northeastern outskirts of Kathmandu, the stupa's massive mandala makes it one of the largest spherical stupas in Nepal.
Patan Durbar Square
Patan Durbar Square is situated at the centre of the city of Lalitpur in Nepal. It is one of the three Durbar Squares in the Kathmandu Valley, all of which are UNESCO World Heritage Sites. One of its attraction is the ancient royal palace where the Malla Kings of Lalitpur resided.
Budhanilkantha (Jalnaryan Temple)
The Budhanilkantha statue of the Hindu god Vishnu, located approximately 10 kilometers from the center of Kathmandu at the base of the Shivapuri Hill, is the largest and most beautiful stone carving in all of Nepal. It is also the most enigmatic.
Hanuman dhoka
Hanuman Dhoka is a complex of structures with the Royal Palace of the Malla kings and also of the Shah dynasty in the Durbar Square of central Kathmandu, Nepal. It is spread over five acres. The Hanuman Dhoka Palace gets its name from the stone image of Hanuman, the Hindu deity, hat sits near the main entryway.
Day 3 : Drive or fly to Pokhara
After breakfast we will fly (25 minutes) or drive (6-7 hours) to Pokhara. After checking in the hotel at Pokhara, after short rest our sightseeing will start, you will have a private tourist vehicle & professional tour guide. The places we visit are Davis fall, Gupteshwor Cave, Phewa Lake and Barahi Temple. Overnight at Hotel with bed & all meals basis.
Day 4 : Early morning enjoy sunrise at Sarangkot hill and full day sightseeing
Early morning we will enjoy sunrise and mountain view at Sarangkot and full day sightseeing, today we will visit Shanti Stupa which is very famous tourist attraction from where u can get panoramic view of the Annapurna range, Pokhara city and the Fewa lake. Shanti stupa is a Buddhist pagoda style monument on a hilltop at the height of 1100 meters built in 1973. Shanti stupa is the shrine build as symbol of peace. Also you we will visit International Mountain Museum Dedicated to the mountains, the International Mountain Museum in Pokhara was built under the aegis of Nepal Mountaineering Association (NMA), with the support of various international and national groups, individuals and organizations. The museum was formally inaugurated on May 2002 by famous Everest summiteers- Ms. Junko Tabei from Japan and Appa Sherpa from Nepal. Overnight at hotel with bed & all meals basis.
Day 5 : Pokhara to Chitwan Drive & Explore
Drive to Chitwan. Chitwan is 140 Km from Pokhara & is a 04 hours drive from Pokhara. Chitwan is one of Asia's premier wildlife reserves. Its 360 square miles of tall grasslands and forests are home to a wide variety of mammals and birds, including several endangered species. Overnight at hotel with bed & all meals basis.
Day 6 : Full day Jungle Activities
Enjoy Jungle observation at Chitwan National park. The highlight being the Elephant Safari in the jungles. Other activities are Canoeing, Dugout canoe, Nature Walk and Bird Watching. Also experience walking
through the forests with naturalists and watch the Native folk dances of the Terais. Overnight at hotel with bed & all meals basis
Day 7 : Drive or fly back to Kathmandu.
Today, after breakfast drive or fly back to Kathmandu. Leisure time you can have shopping at Thamel. Overnight at hotel with bed & all meals basis.
Day 8 : Departure
Morning will be comparatively free and closer to the time of your flight , you will be transferred to the airport in time to board your flight for onward journey.
Inclusion & Exclusion
---
WHAT YOUR TOUR PRICE INCLUDES?
---

Transport/ Hotel / pick up & drop off service by a private tourist vehicle
3 Nights 3 or 4 star hotel accommodation in Kathmandu on twin sharing basis on BLD plan.
2 Night 3 or 4 star hotel accommodation in Pokhara on twin sharing basis on BLD plan.
2 Night 3 or 4 star hotel accommodation in Chitwan on twin sharing basis on BLD plan.
Full day Kathmandu sightseeing tour by private tourist vehicle.
Professional English speaking tour guide for Kathmandu sightseeing.
Jungle safari activities in Chitwan national park.
Complementary farewell dinner in a typical Nepali cultural restaurant.
All necessary pick up drop by tourist vehicle as per itinerary.
All government & local taxes.
WHAT YOUR TOUR PRICE DOES NOT INCLUDE?
---
× All Monuments &Entrance fees.
× Manokamana Cable car ticket .
× Temple & monasteries entry fees in Kathmandu and Pokhara.
× Beverages, alcoholic drinks, mineral water during trip.
× All personal & bar expenses in Kathmandu, Pokhara and Chitwan during the trip.
× Tips for guide & driver (tipping is expected).
× Personal expenses (phone calls, laundry, bar bills, mineral water etc) and any other expenses which are not mentioned above.
× Expenses due to Medical evacuation, etc.
× Life and Medical Insurance.
Terms and Conditions
---
The tour dates will/shall be scheduled at least three weeks prior to the actual date(s) of travel.
Any changes on the dates, if required, must be informed by both parties at least two weeks ahead from the commencement of travel.
50% of the total payment must be made before the commencement of the trip and 50% within three Days of the trip completion.
Payments can be made either in cash or wire transfer referred to Tour Company.
Charges for any incidental(s) and service(s) not included in the package mentioned above will not be covered by Tour Company.
We thank you for providing us this opportunity to serve you and also hope that our services offered here will be to your satisfaction. Please kindly let us know if you have any queries, suggestions or changes required to best suit your preference.
With Warm Regards,
Santosh Pathak Tour
Operation Manager
9779851273455