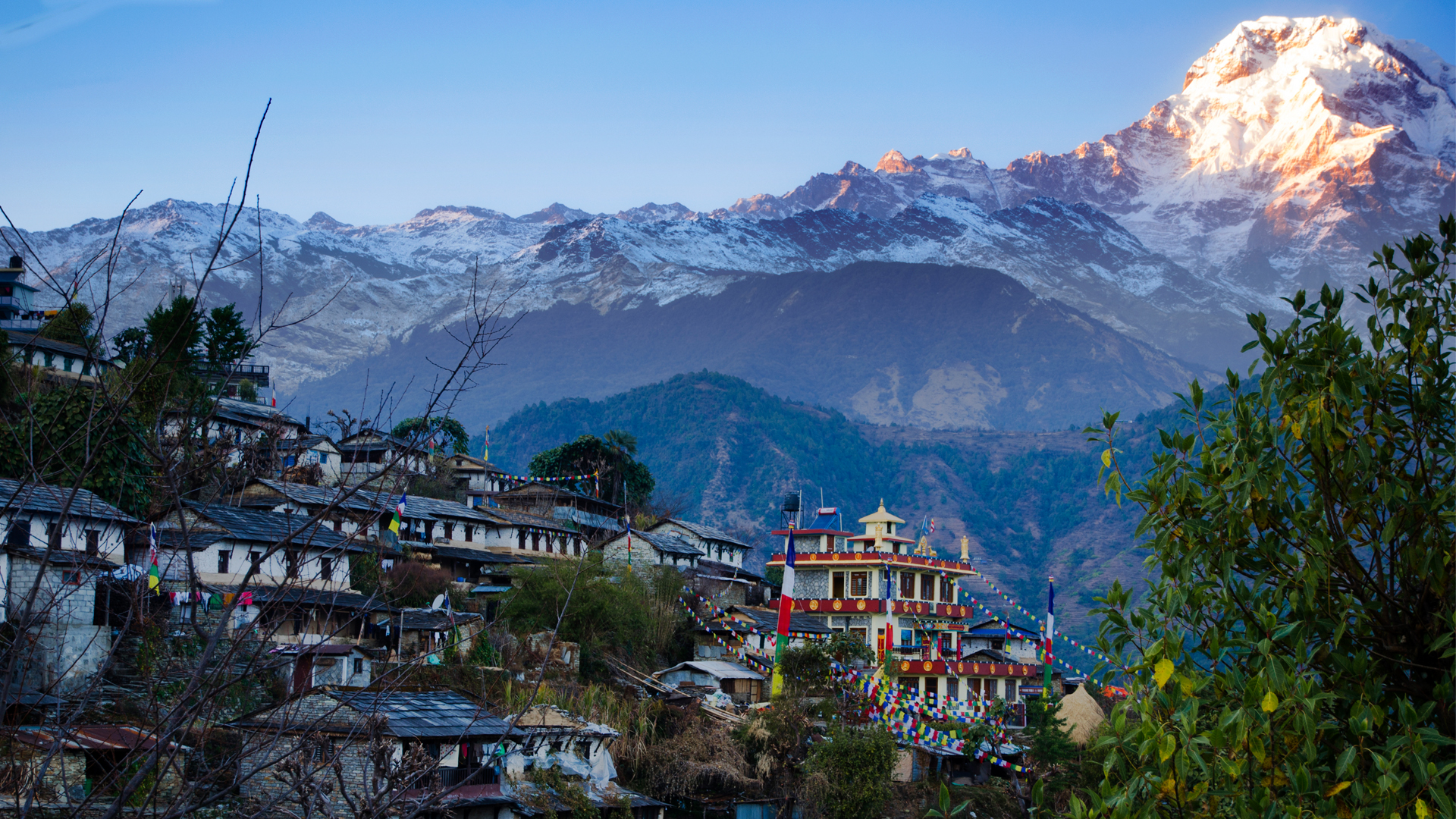 Patna to Muktinath Tour Package
---
Patna-Pokhara-Muktinath-Manokamna-Kathmandu-Patna / Patna to muktinath by road tour
Trip Duration
5 days tour
Starting Price(per person)
Rs 18,500* (minimum 8 to 12 person required)
Departure Date
Customizable
Most Popular for
Group/Family Tour
Muktinath Tour from Patna is the best tour package for those people who are traveling from of Patna Border by train and the people from the surrounding places. They can easily visit the Muktinath temple tour and Pashupatinath temple from Patna at an affordable price with the best services of Musafircab.

Muktinath word is derived from Mukti and Nath. "Mukti" means "Salvation or Nirvana" and "Nath" means "God or Master". Mukti Holds excellent significance for all spiritual people in the south Asian sub-continent. Muktinath this Sanskrit name itself has a religious overtone and a sort of emotional ring to it for the devout Hindus. The name is a synthesis of two words - (the provider of salvation) has been one such holy site, where thousands of devotees flock to attain the much sought-after moksha (Freedom) from the cycle of birth and rebirth. It is an ardent wish or a dream if you may say, of every Hindu to get Mukti-Nirvana from this cycle of taking births over and over again. It is a belief of the Hindus that this world is "MAYA" (an illusion) and the earliest one gets out of it the better and a visit to Muktinath will help them achieve that goal. Since then it called Muktinath. The Hindus call it Muktichhetra (place of salvation) is one of the four religious sites. Many Shaligrams (Ammonite) found during Muktinath Yatra over here are considered by Hindus as an incarnation of Lord Vishnu and worship them. According to Hindu Myth lord Vishnu turned into Shaligram because of Brinda's Curse. Muktinath Temple is opened throughout the year but especially in Rishitarpani, Ram Navami, and Bijay Dashami thousands of pilgrims gather here to celebrate the festival.
Attraction to Muktinath Temple
---
Mukti Kunda: Two holy water ponds known as "Laxmi Saraswati Kunda" located in front of the temple. Taking the plunge here is believed to rinse away your sin.
Mukti Dhara: 108 waterspouts (Bull-headed shape) in the backyard of this temple where holy water (chill) from Gandaki River flows continuously. Taking bath under all these 108 Muktidhara is believed to bring salvation.
Jwala Mai Temple: Continuously burning holy flame from a rock located inside Dhola Mebar Gompa is just five minutes walking distance, situated in the south region of the temple.
Pharma Lha Khang Gompa: Monastery in the temple's north region is dedicated to Guru Rimpoche, also known as Padmasambhava.
Swaminarayan: Satguru of Sabij Yoga.
Shaligram: Fossils of the Jurassic park age that is found in the Kali Gandaki River. This black stone is the symbol of Lord Vishnu and is kept in the prayer room in the home.
Best time to visit Muktinath Temple
March, April, May, September (mid), October, November, and December are considered the best time to visit Muktinath Temple. During these months the weather used to be clear all day and snow-capped mountains will be welcoming you with a big smile.
How to reach Muktinath Temple from Patna?
Muktinath Temple has located 465km from Patna, 24 km northeast direction from Jomsom, 200 km from Pokhara, and 406 km from Kathmandu in Mustang District, Annapurna Conservation Area of Nepal. The best way to reach Muktinath Temple is via NH 24. The nearest Nepal border from Patna is Sonauli Border which is 70km from Patna. After reaching the Sonauli border we move to Pokhara which is 190km. Muktinath Temple is 200km fare from Pokhara
Tour Details
Trip Facts
---
Trip Name: Patna To Muktinath Tour
Tour Type: Pilgrimage
Duration: 05 days
Start Point: Patna
End Point: Patna
Max. Elevation: 3800m
Min Elevation: 1340m
Best date: 12 Months Possible
Departure: Every day for Private Tour
Patna to Muktinath Darshan Day Wise Tour Itinerary
---
Day- 1 : Patna To Pokhara Transfer Via raxaul Indo Nepal Border & Night Stay In Hotel.
Day- 2: Pokhara To Jomsom By Taxi Will Go To Muktinath By Jeep & Return Jomsom By Jeep & Over Night Stay At Jomsom.
Day-3: Jomsom To Pokhara By Taxi -Pokhara Local Sight Seen Place Of Visit-: Vindhyawasni Temple Gupteswari Cave, Devi's Fall, International Mountain Museum, Seti River, Barahi Lake Side & Over Night Stay In Hotel.
Day- 4: Pokhara To Kathmandu With Manokamna Temple By Cable Car & Over Night Stay In Hotel.
Day- 5: Kathmandu Local Sight Seen Place Of Visit-: Pashupatinath Temple, Shankar Parwati Temple, Buddha Neelkanth, Hanuman Doka, Swayambhunath Temple, Buddha Stupa & Over Night Stay In Hotel.
Day- 6 : Kathmandu to Patna & Final Drop Railway Station Or Airport.
Included
---
2 nights accommodation in Pokhara with breakfast
1 Night accommodation in Jomsom with lunch & dinner
1 Night accommodation in Janakpur with lunch & dinner
Pokhara – Jomsom – Pokhara flight ticket
Airport transfer by a/c car
Jomsom – Muktinath – Jomsom transfer by Jeep on sharing basis
Airport pickup & sightseeing by Private car
Patna – Pokhara – Janakpur – Patna transfer by private vehicle
Annapurna conservation area permit
All applicable taxes
Airport Tax
Excluded
---
Any expenses of personal nature such as drinks, laundry, telephone/fax calls.
Any expenses caused by reasons beyond our control such as flight delays, rescheduling or cancellations, or any accidents.
Medical evacuations, riots, strikes, etc. Any tips for drivers, hotel staff, or any meals apart from the ones mentioned above?
Expenses of personal kind nature such as drinks, laundry, telephone/fax calls.
Hot & cold beverages
Tips for guide and others
Monuments entrance fees while sightseeing
These Hotels Included in trip



Golden Temple Inn 3-star hotel
Address: Kathmandu 44600, Nepal | Phone: +977 1-4479771




Golden Gate Hotel 3-star hotel
Address: Lakeside, Pokhara, 06, Pokhara 33700, Nepal | Phone: +977 61-466670




hotel grand shambala 3-star hotel
Address: Muktinath Sadak, Ranipauwa 33100, Nepal | Phone: +
---
Take a Look at Our
SPECIAL MUKTINATH TEMPLE TOUR PACKAGE
POKHARA TO MUKTINATH TOUR BY TAXI
1 Night - 2 Days
---
Pokhara - Jomsom(Muktinath Temple)
---
KATHMANDU POKHARA & MUKTINATH TOUR
4 Night - 5 Days
---
Kathmandu - Pokhara - Muktinath Temple
---
Bestselling Nepal Tour Packages From India
Nepal Tour Package
Duration
Price

Lumbini(on the way) - Kathmandu(3N) - Pokhara(2N)

4Night/5Days
INR 8,999

Kathmandu(3N) Pokhara(2N) Janakpur(1N)

6 Night - 7 Days
INR 12,000

KATHMANDU POKHARA & MUKTINATH PACKAGE

Kathmandu(2N) - Pokhara(2N) - Muktinath(1N)

5 Night - 6 Days
ON CALL

MUKTINATH TEMPLE TOUR (on land)

Pokhara(2N) - Muktinath Temple(1N)

3 Night - 4 Days
INR 5,000

Kathmandu(1N) - Chitwan(1N)

2 Night - 3 Days
INR 6000
Other Popular Destinations in Nepal
For a Trip to Muktinath Temple kindly requests you to read the terms and conditions thoroughly.
CONTACT US
WE WOULD LOVE TO TALK ABOUT YOU HOLIDAY PLAN. FOR A BOOKING OR ANY INQUIRY FEEL FREE TO CONTACT US AT 24*7
---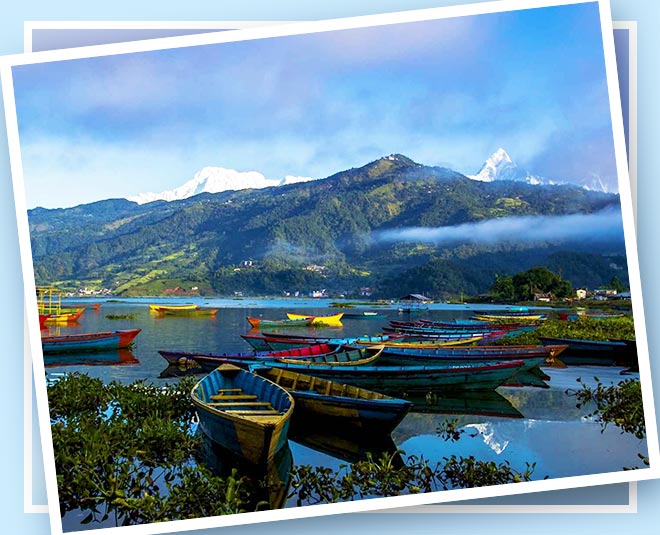 ---