Muktinath Temple Tour is one of the popular Nepal Tour Package among Hindu and Buddhist, Muktinath Tour is a very famous pilgrimage tour in the Annapurna Conservation Area of Nepal. The Muktinath Temple is located at an altitude of 13,000 feet above sea level in Mustang district and is also recognized among the Hindus as Mukti Chhetri, or the "abode of salvation". In this Tour, you will be visited a small pagoda-style temple of Lord God Vishnu which is adored by both Hindus and Buddhists. The Buddhists worship the deity as one of the Bodhisattvas and Mukti Kshetra by Hindus. 108 sacred water spouts are flowing with icy cold water where devotees take a quick bath. Nearby is the temple of Jwala Mai, or the Goddess of Flame, with the extraordinary underground blue flame.
Muktinath is the only place on earth where one can find all five elements – Fire, Water, Sky, Earth, and Air. They found in their own form at the place near Jwalamai Devi Temple. Thus, is known as Sri Murthy Mahatmyam.
Best Season for Muktinath Yatra:
---
March, April, May, September (mid), October, November, and December are considered as the best time to visit Muktinath Temple. During these months the weather used to be clear all day and snow-capped mountains will be welcoming you with a big smile.
Destination Expert
We are operating the Temple Tour Package for 10 years, so we are best for all kinds of services to Muktinath Temple Tour and yatra.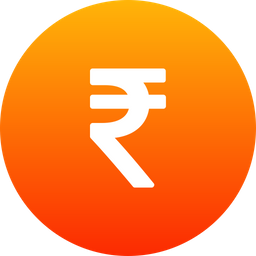 ---
Best prices
Musafircab Provides a best and competitive price for Group tour & FIT tour to Muktinath Temple for the customer
---

Customized Trip
We can provide Customized Itinerary for Muktinath Temple as per your requirement if anything to change on the itinerary we can change after confirmation & booking.
---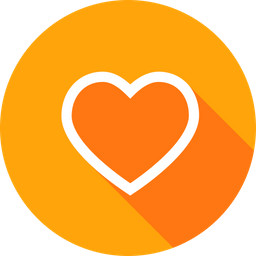 Quality Services
We will provide quality services for the Muktinath Temple tour to our valuable customer as per there budget & interest for the Muktinath Temple.
---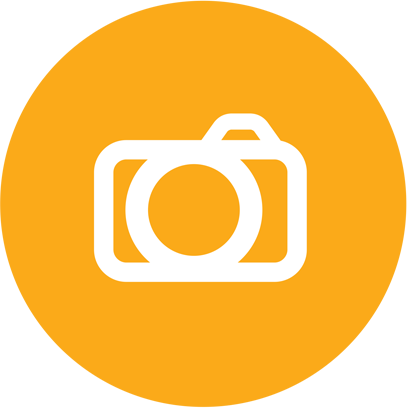 Guided City tour
With us, you will be on a guided tour with a well-known guide with you as a cabby
Muktinath Tour from Bangalore
Muktinath Tour Itinerary from Bangalore Call for price INR 32500 Minimum 8 to 14 passengers required
---
Tour : Muktinath Pilgrimage Tour
Duration: 5 Night - 6 Days
Starts From: Bangalore
Ends at: Kathmandu or (as you booked)
Note - DOCUMENTS REQUIRED FOR CROSSING NEPAL BORDER
Voter ID and passport is required for crossing Nepal border Aadhar card or passport is required for the taking Muktinath Permit 1 Passport size photo for per pax
Rs 2000 or 500 rupees note is not allowed inside the Nepal.
Below 18 years child Aadhar card is required, Double vaccine certificate also required if
-------------------------------------------------------------------------------------
Muktinath Yatra from Bangalore Tour Itinerary by Gorakhpur UP
DAY -1 : GORAKHPUR ARRIVAL – GORAKHNATH TEMPLE – POKHARA
Meeting & Greeting by our representative in morning at Gorakhpur Airport / Railway Station & proceed to Pokhara. On Arrival check-in into hotel for night stay. Enroute visit Gorakhnath Temple. Night stay at Pokhara.
DAY -2 : POKHARA – JOMSOM – MUKTINATH
Check-out from hotel & drop at Pokhara Airport for flight to Jomsom. On arrival hotel check-in &sameday proceed to Muktinath for prayer & ritual & return to Jomsom for night stay. Night Stay at Jomsom
DAY -3 : JOMSOM – POKHARA SIGHT SEEING
Check-out from hotel & drop at Jomsom Airport for flight to Pokhara. On arrival hotel check-in& later proceed for local sight seeing. Places of attraction in local Pokhara are Vindhyawasini Temple, Seti River, Devis Fall (White Water Fall), GupteshwarMahadev Cave, International Mountain Museum, Barahi Temple &Fewa Lake. Night stay at Pokhara.
DAY -4 : POKHARA – MANAKAMANA – KATHMANDU
Early morning visit Sarangkote (Optional). Post breakfast check-out from hotel & proceed to Kathmandu. On arrival hotel check-in for night stay. Enroute visit Manakamana Temple. Night stay at Kathmandu.
DAY -5 : KATHMANDU LOCAL SIGHT SEEING
Early morning enjoy Himalayan Mountain Flight (Optional). Post breakfast proceed for local sightseeing. Places of attraction in local Kathmandu are Pashupatinath Temple, Budhaneelkanth, Radha Krishna ISKON Temple, Swayambhunath, Narayanhiti Palace & World's Biggest Aeroplane Aviation Museum. Night Stay at Kathmandu.
DAY -6 : KATHMANDU – GORAKHPUR DEPARTURE
Post breakfast check-out from hotel & proceed to drop in evening / night at Gorakhpur Airport / Railway Station for your onward journey. TOUR ENDS With Sweet Memories.
------------------------------------------------------------------------------------
Muktinath Yatra from Bangalore Tour Itinerary by Kathandu Airport Nepal
DAY 01 | ARRIVE IN KATHMANDU
DAY 02 | DRIVE TO POKHARA
DAY 03 | FLY TO JOMSOM or DRIVE FROM POKHARA TO JOMSOM EXCURSION TO MUKTINATH (25 MIN FLIGHT)
DAY 04 | BACK TO POKHARA from JOMSOM & HALF DAY SIGHTSEEING TOUR
DAY 05 | DRIVE BACK TO KATHMANDU VIA MANAKAMANA DARSAN
DAY 06 | DEPARTURE TRANSFER
---
For booking or any inquiry feel free to call or Whatsapp us on