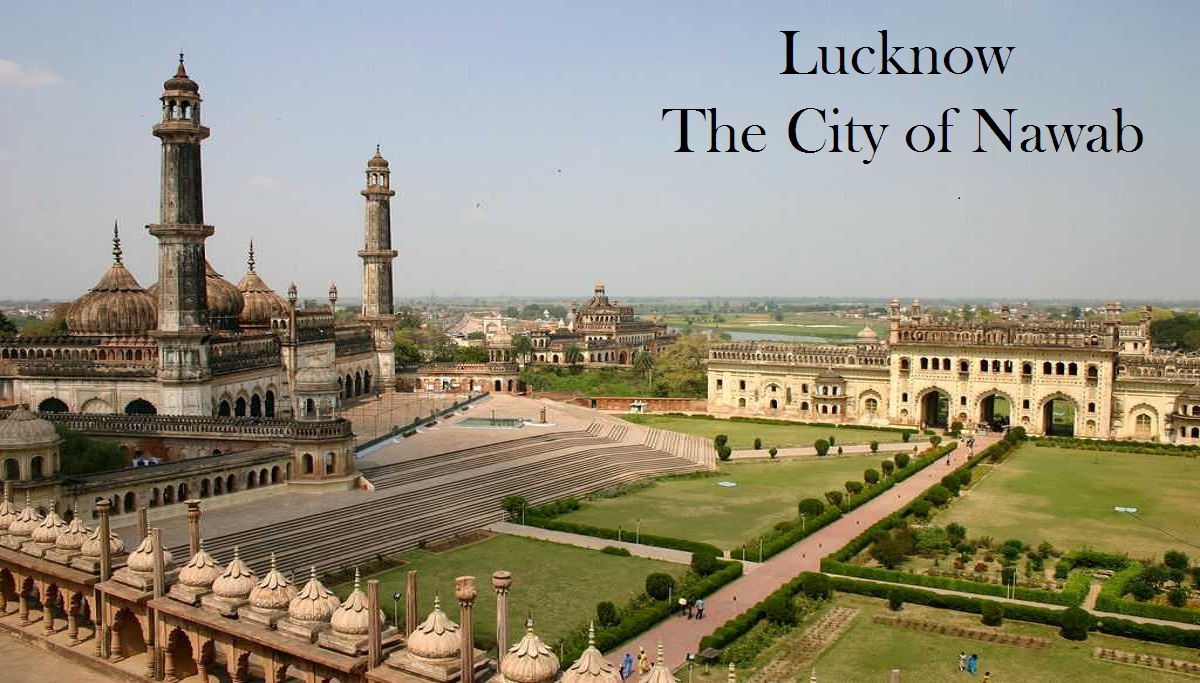 Taxi Service in Lucknow | Car Rental Service in Lucknow
Lucknow is the capital of the state Uttar Pradesh, India. It is one of the largest cities in Uttar Pradesh. Lucknow is also called as "City of Nawab". It is famous for its culture, tradition and heritage food and clothes. According to the history of Lucknow, Lucknow was the capital of the Awadh region, ruled by Lucknow Sultanate and later by Mughals. In 1856, when British rule in India, the British East India Company abrogate the local rule and undertake all power along with the rest of Awadh and in 1857 transferred it to the British Raj. The culture and tradition of Lucknow attract the people toward it. The impact of Nawab can be seen in the monuments of Lucknow.
If you are looking for Car hire Service in Lucknow let us know and we will be happy to provide you with best price Deals for Cab booking in Lucknow, Local Cab service in Lucknow, Outstation cab service in Lucknow, Taxi Service for Airport Transfer in Lucknow, Cab Service for Railway Transfer in Lucknow, Full day cab service in Lucknow, Half day cab service in Lucknow, Luxury car rental in Lucknow. You can hire a taxi from Musafircab at reliable costs and according to your choice that can be fit in your budget.
How to book a Cab?
You can easily book a Cab Service in Lucknow in just a few steps. There is 2 way through which you book a Taxi Service in Lucknow. Our customer care support is available 24*7 for your help. You can call us anytime for an inquiry.
Go to our website musafircab.com enter your trip detail. Your pickup location your destination and pick up date and time and the type of your journey i.e., local or outstation then click on search car. After this, you will be directed to a page where you can choose your desired car from the list. Press on book-now and fill your details. You can pay before the trip or at the time of pick-up by cash or debit card.
For more details, you can call us or Whatsapp us on
Our Services in Lucknow
Local Cab Services in Lucknow

Half-Day Taxi Service in Lucknow: If you are having some work around the city for a short period of time, want a cab for Airport or Railway station transfer, or wanted a cab to go for a shopping or attending a wedding or party or any other occasion, you can try our Half-Day Cab service in Lucknow. This service is one small package of Musafircab for local usages in the city. The half-day package is a 4Hrs/40km package. Our cab will reach to you within some minutes. You can use it like the full day package, but the duration and the rental amount would be reduced to half of the full day package. If the customer needs extra hours or Kilometers additional rental charges apply.
Full-Day Taxi Service in Lucknow: If you are planning to spend your entire day in the Lucknow, you can try Full-Day cab service in Lucknow also called an 8Hrs/80km Package. This service is most desirable for the traveler who wants to spend their entire day in the city.
Outstation Cab Service in Lucknow
If any traveler wants to visit outside the city limits Musafircab arranges outstation cab service in Lucknow. We take up group packages from a city in India connecting places nearby. We would send cars accommodating the size of the group. Outstation car rental service is divided into three type's services like Roundtrip, One Way Trip and Multicity.
Roundtrip: This is a 'to and fro service' which is useful for those who would want to make a 'to and fro' journey from one destination to another. You can also request for a Roundtrip for multiple destinations from the destination you are staying. Musafircab provides a list of travel destinations along with a set of rental packages for a to and fro or a roundtrip journey.
One way drop: This is for those who need just a one-way drop to their destination from a city to another destination. You can request for a one-way drop for multiple destinations from your destination.
Multi-city travel: Suppose if you plan for visiting more than one city in a fixed time limit, say for instance you would want to visit Lucknow from Lucknow, from Lucknow to Varanasi, and then Varanasi to Lucknow, avail our Multi city travel service.
Lucknow Transfer Taxi Service
Lucknow Airport transfer taxi service
Lucknow Airport is known as Chaudhary Charan Singh Airport also called Amausi Airport is a major airport in Uttar Pradesh, India. It is awarded as a Best Airport in 2013. The distance between Lucknow Airport and Lucknow Jn. (Charbagh) Railway Station is about 12.8 kilometers. Many travelers visit the city through flight can hire a taxi from Lucknow airport that will not only make your travel comfortable but it will be also a budget-friendly service for you. It is convenient for a traveler to hire a Lucknow airport taxi service and directly visit their destinations. Musafircab offers you to book affordable and reliable Airport pick-up and drop taxi service in Lucknow, Airport transfer taxi service, Local cab service from Lucknow Airport, Outstation Cab service from Lucknow Airport, hotel transfer taxi service from Lucknow airport.
Lucknow Railway transfer taxi service
Lucknow Charbagh (official Lucknow NR) and Lucknow Jn are two main railway stations of Lucknow city of broad gauge trains. The distance between Lucknow Jn. (Charbagh) Railway Station and Lucknow Airport is about 12.8 kilometer. Musafircab offers you to book affordable and reliable Railway pick-up and drop taxi service in Lucknow, Railway transfer taxi service, Local cab service from Lucknow Railway station, Outstation Cab service from Station Airport, taxi service for Hotel transfer from Lucknow Railway Station.
Why you Choose Us?
24X7 Helpline
Available to help you at any moment: +91-8881118838

Transparent Pricing
We will show taxes (Service Tax & One-Way Toll Tax before booking of ride). You only pay what you see before booking, no other charges.

Multi Payment Options
By Cash at the end of Journey or Pre-Pay via Net-Banking, Credit Card, PayTM wallet plus many more.
Home Pickup & Drop
Your pick-up & drop address can be anywhere in the city we will drop and pick-up from anywhere.
Cabs Options in Lucknow & Pricing
With Musafircab you can get all the car rental options in Lucknow such as the Hatchback, Sedan, SUV, Innova and Luxury car from where you can choose that fits in your requirement and budget.
The table below highlights the various car model options available which you can choose for Lucknow cab booking.
| | | |
| --- | --- | --- |
| Cabs | Passenger Capacity | Ideal For |
| Mini Cab | 4 + 1 Seats | For a small group of people |
| Honda Amaze | 4 + 1 Seats | Sedans for Small Families |
| Maruti Swift | 4+1 Seats | Sedans for Small Families |
| Toyota Innova | 7 + 1 Seats | Traveling in Large Group |
| Tavera | 8 +1 Seats | Compact SUV |
| Traveler | 13 + 1 Seats | For large group |
| Toyota Camry | 4 + 1 Seats | Premium Sedan |
| Mercedes E Class | 4 +1 Seats | Luxury Travel |
Places you can visit in Lucknow
There is a place in Lucknow that attracts the people towards it. Lucknow is very famous for its culture and traditions. The monuments in Lucknow shows the impact of Nawabs in it.
Also called as "Asafi Imambara", The Nawab of Awadh was built by Asaf-ud-Daula. The building includes the Asfi Mosque, the bhul bhulaiya, and bowli. It is said that the are 1024 ways to reach the terrace of Bara Imambara but only one way to return back. Bara Imambara is an eerie hall built for the purpose of Muslim
Chota Imambra also called " Imambara Husainabad "was built by Nawab Muhammad Ali Shah in 1838. It is located about 2km away from Bara Imambara on Husanabad Road in Daulataganj. Chota Imambara is also known as " Palace of Light " because of its decoration during a special festival of Muslims. It has the mausoleum of Muhammad Ali Shah and his mother. Chota Imambara complex consists of Chota Imambara, Tomb of Prince Zinat Algiya, Hussainabad Mosque, Satkhanda, and Naubat Khana. Chota Imambara has two halls, Shehnasheen(a place where Zarih of Hazrat Imam Husain has been kept) and Azakhana. The exterior of Chota Imambara is having exotic chandeliers and glass lamps that adorn Azakhana. It is said that these chandeliers were brought from Belgium, mainly to decorate the interior of Chota Imambara
Rumi Darwaza is regarded as one of the most important entry points to the city Lucknow. It is located between Bara Imambara and Chota Imambara, 5.5km away from the Lucknow Junction. It was built by the 3rd Nawab of Lucknow, Nawab – Asaf – ud Daula in 1784 to provide employment to the population of Awadh during the famine and after that Rumi Darwaza is considered as the pride of the city Lucknow. Rumi Darwaza is also known as the Turkish Gate, as its architecture is identical in design to an ancient portal at Constantinople in Turkish. The top of the Rumi Darwaza at 60 feet height has a small octagonal place which is called the chhatri or umbrella it looks over both sides of the gate from the absolute top.
Lucknow is very famous for its variety of clothes. A variety of clothes are famous like chicken clothes and zari work clothes. Hazratganj have many shopping centers where different and variety of handicraft, handloom, jewelry are sold and have many restaurants, movie theatre, and a library.
Ambedkar Memorial Park, formally known as Bhimrao Ambedkar Samajik Parivartan Prateek Sthal was constructed by Mayawati, the Chief Minister of Uttar Pradesh, during her administration when she led the Bahujan Samajwadi Party in 2008. Ambedkar Park is a public park and memorial located in Gomti Nagar. The park was constructed in memory of social reformers like Jyotiba Phule, Sree Narayana Guru, Birsa Munda, Shahuji Maharaj, Bhimrao Ambedkar, Kanshi Ram and other who had devoted their lives for humanity, equality and social justices. There are several sites in Ambedkar Park which includes Ambedkar Stupa, Dr. Bhimrao Ambedkar Parivartan Sangrahalay, Dr. Bhimrao Ambedkar Samajik Parivartan Gallery, Pratibimb Sthal, Dr. Bhimrao Ambedkar Memorial Drashya Sthal
It is named after the famous tourist spot in Mumbai, Marine Drive is picturesque of a road on the bank of the Gomti river. It is the most popular spot among the youngster. The mesmerizing view of the sightseen attracted the people toward it. It is not only the favorite spot among the youngster but also for elderly couples and kids. They enjoy a stroll on the sidewalks of the drive, simply relishing the scenic beauty
Lucknow Zoo is earlier known as " Prince of Wales Zoological Gardens " was established in 1921 to commemorate the visit of the Prince of Wales to Lucknow. It is located on the Hazratganj Road, Opposite To Civil Hospital, Lucknow. Covers about the 29hectare area are one of the most visit places for the people, around 11-12 lacs people visit in Lucknow zoo. Best for hangout and picnic spot for the youngster, kids, and elders. It is a house of more than 1000 animals of more than 100 species. You can visit all the days of the week except Monday and timing when you can visit is in between 8:30 AM - 5:30 PM. They are an entry fee to enter Lucknow Zoo starting from 30 onwards. Lucknow Zoo is also popularly known as Nawab Wajid Ali Shah Prani Udyan. This place is rich in flora and fauna which amaze the people who visited there. It is a great place for an animal lover, it is home many different animals including Hoolock Gibbon, Indian Rhinoceros, Blackbuck, Himalayan Black Bear, Swamp Deer, white Tiger, Great Pied Hornbill, Golden Pheasant, Royal Bengal Tiger and many more. There are many different activities that you can do in the zoo, you can go for a Bal Rail or paddle boating which fascinates the people. The central attraction for the kids is Bal Rail in Lucknow Zoo. It is a toy train which runs across the zoo. There is a State Museum that displays the artifacts from Awadh. In addition to these, several events such as Wildlife Week and Children's Day celebrations are regularly held as well.
Janeshwar Mishra Park is Asia's 1st largest garden located in Gomti Nagar, Lucknow. This park was inaugurated on 5 August 2014. It was made in memory of Samajwadi Parties late politician Janeshwar Mishra Sharif. This park was the dream project of Samajwadi Parties chief Mulayam Singh Yadav. This park was cover an area of about 376 acres developed with a cost of 168 crores. This park was modeled with Hyde Park in London as an inspiration.
CONTACT US
FOR A BOOKING OR ANY INQUIRY FEEL FREE TO CONTACT US AT 24*7
---
Cabs to Destinations near Lucknow
---