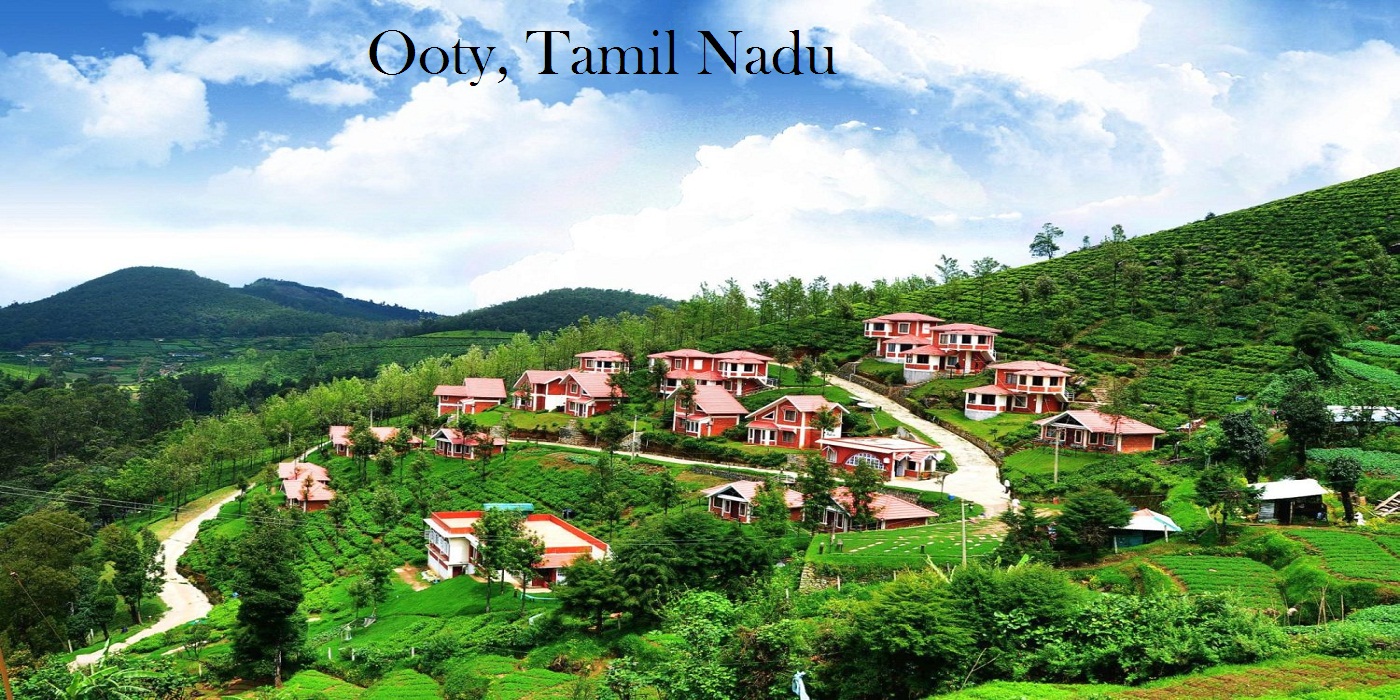 Ooty - "Blue Mountain City"
---
Ooty, also known as also known as Ootacamund, Udagamandalam or Udhagai is an hill station in Tamil Nadu, India. It is a beautiful hill station and its natural environment attracts tourist towards it. In summer temperature varies from 100C to 250C and in winter temperature varies from 00C to 210C. Ooty is a very popular destination for couples and honeymooners, and there's no better way to fully take in all that this city has to offer than to take a trip on the Toy Train, which lets you enjoy panoramic views of this beautiful hill station right from your seat. There are many tourist attration paces in Ooty . Some popular places are Botanical Garden, Ooty Lake, Doddabeta Peak , St. Stephens Church, and many more. If you are looking for Cab Service in Ooty let us know and we will be happy to provide you with best price Deals for Car Hire in Ooty for Airport Transfer, Railway Station Transfer, Half-Day and Full Day Service in Ooty City, car rental in Ooty , Ooty cabs booking , cab service in Ooty, luxury car rental Ooty, rent a car in Ooty, corporate car rental in Ooty, Taxi Service in Ooty, business rent a car Ooty, Ooty Airport cab booking, Car Rental Tour Packages in Ooty To visit Ooty and its destinations, you can hire a taxi from Musafircab at reliable costs and according to your choice that can be fit in your budget.
Why you choose Us ?
If you are looking for a cab services you can try Musafircab. We are the most trusted Cabs services provider all over the India.We cover +140 cities and over +1600 destination all over India. We provide you the fare tour with a variety of packages which you can choose according to your need. Our driver take off you on time and help you as a local guider in that city. You can book a cab for a full day or for some hours as you need.Our agents will help you to plan your day for a proper visit.
How can you book a Cab?
You can book a cab or taxi to visit Ooty we can provide our best service for your destination. Our services are best,we can provide you comfortable and relaxed journey for your source to destination.You can book a cab through our websit www.musafircab.com or you can call us on +91- 888-111-8838 our customer care support are available 24*7 for your help. You can call us anytime for an enquiry. Musafircab is a trusted company among all the tour and travelling company.
Full Days Cabs And Half Days Cabs
Full Day Cab : If you are planning to spend your whole day in Ooty we can provide our cab with a driver as a local guide who can help you to visit your place on time without any worry.
Half Day Cab : If you want to spend some hours in Ooty we can provide you the fair prize trip.You can book a Cab for some hours.
Top 3 places you can visit in Ooty
Hotels in Ooty
Sinclairs Retreat Ooty 3.9* Good 4 star hotel
Hotel Mayura Sudarshan 4.2* Very Good 4 star hotel
Hotel Sapphire Grand Ooty 3.6* Good 4 star hotel
Delightz Inn Resorts 4.1* Very Good 3 star hotel
British Cliff Club Resort 3.9* Good 3 star hotel
Restaurant in Ooty
Adyar Ananda Bhavan 3.9* Good
Earl's Secret 4.2* Very Good
Angaara Multicuisine Restaurant 4.2* Very Good
Place To Bee 4.2* Very Good
Cliff Top International Cuisine 4.1* Very Good
Transfer Car Rental services
Musafircab delivers on time transfer services which you can avail to reach places of commuting like airports, railway station, pick from hotels from bus stands and vice versa to a location of your choice. Read more at Ooty Transfer Taxi.
Our Services In Ooty
Local Car Rentals Just Call Us And Booked Your Taxi
Outstation Taxi Customer Support No. +91- 888-111-8838
Airport Transfer
One Way Cabs
Railway Transfer Contact Us At info@musafircab.com
Corporate Car Rental
--------------------------------------------------------------------------------------------------------------------------------