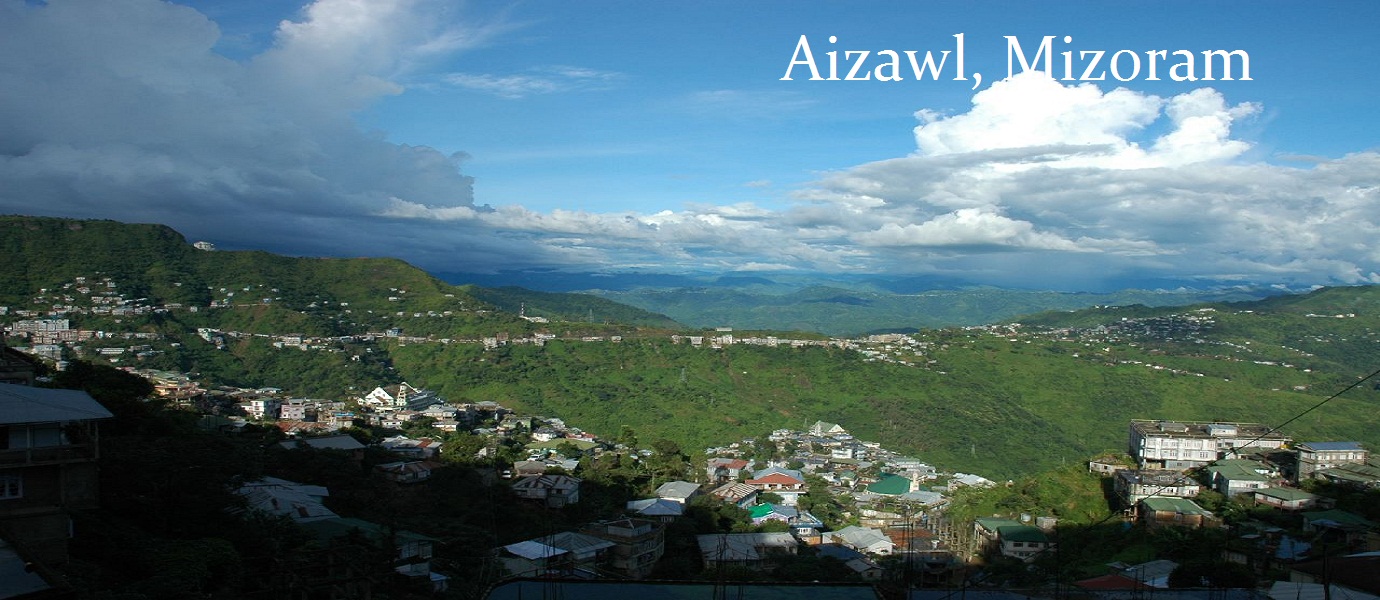 Aizawl
---
Aizawl is a capital of the Indian state Mizoram. It is the largest in the state wih a population of 293,416. The climate of the Aizawl in summer is about 20-30 celsius and in winter is about 11–21 °C. Aizawl is a beautiful city and has a few tourist attraction places. Famous spots are Durtlang Hills, Reiek, Vantawng Falls, KV Paradise and many more. If you are looking for Cab Service in Aizawl let us know and we will be happy to provide you with best price Deals for Car Hire in Aizawl for Airport Transfer, Railway Station Transfer, Half-Day and Full Day Service in Aizawl City, car rental in Aizawl , Aizawl cabs booking , cab service in Aizawl, luxury car rental Aizawl, rent a car in Aizawl, corporate car rental in Aizawl, Taxi Services in Aizaw, business rent a car Aizawl, Aizawl Airport cab booking, Car Rental Tour Packages in Aizawl To visit Aizawl and its destinations, you can hire a taxi from Musafircab at reliable costs and according to your choice that can be fit in your budget.
Why you choose Us ?
If you are looking for a cab services you can try Musafircab. We are the most trusted Cabs services provider all over the India.We cover +140 cities and over +1600 destination all over India. We provide you the fare tour with a variety of packages which you can choose according to your need. Our driver take off you on time and help you as a local guider in that city. You can book a cab for a full day or for some hours as you need.Our agents will help you to plan your day for a proper visit.
How can you book a Cab?
You can book a cab or taxi to visit Aizawl we can provide our best service for your destination. Our services are best,we can provide you comfortable and relaxed journey for your source to destination.You can book a cab through our websit www.musafircab.com or you can call us on +91- 888-111-8838 our customer care support are available 24*7 for your help. You can call us anytime for an enquiry. Musafircab is a trusted company among all the tour and travelling company.
Full Days Cabs And Half Days Cabs
Full Day Cab : If you are planning to spend your whole day in Aizawl we can provide our cab with a driver as a local guide who can help you to visit your place on time without any worry.
Half Day Cab : If you want to spend some hours in Aizawl we can provide you the fair prize trip.You can book a Cab for some hours.
Place we can visit in Aizawl
1. Mizoram State Museum
Mizoram State Museum is an ethnographic museum established in 1977 by Tribal Research Institute under Education Department. It is located in the centre of the city near to the Chief Minister's Bungalow. . An entire gallery is dedicated to tribal of Mizoram. There are five gallery in Mizoram State Museum namely Textile Gallery, Ethnology, History, Anthropology, Natural History, and Archeology Terrace. It contains about 2500 item, all of them is an evidence of the past history of Mizoram. Items stored in the museum include photographs, musical instruments, archaeological objects and natural history specimens.
2. Solomon's Temple
Solomon's Temple was founded by Dr. L.B Sailo in 1984. The church has 12 main doors, three doors each on one side. It is located in Located in Kidron Valley. The temple complex has a natural park covered with various different types of flower, fruits and a educational institution.
3. KV Paradise
KV Paradise is called as the 0"Taj Mahal of Mizoram". It was build by a husband(Khawlhring) in memory of her beloved wife(Varte) whom he lost her in a car accident in 2001. The building shows the wadrobe and shoe collection of her wife. Khawlhring has spent his entire savings and energy in construction of this.
4. Vantawng falls
Vantawng falls is located about 135km away from Aizawl near Thenzawl which is known for its rampaging speed of flow. Vantawng falls is the highest waterfall in the state, Mizoram and the 13th highest waterfall in the country. It is at a height of 750 feet. It is also known as Khwathla in Mizo which means waterfall. Vantawng Falls are testament to the amazing natural beauty that is hidden within the North-East.
5. Reiek Tlang
Reiek Tlang is one of the highest hills of Mizoram at about 1600 meters. It is located at a distance of 29 km away from the city of Aizawl. It is beautiful place and a quiet place. Reiek Tlang provides its visitors with an opportunity for trekking with the backdrop of sceneries borrowed from the Mizo Hills.
Hotels in Aizawl
Hotel Regency 4.1* Very Good 3 star hotel
The Grand Hotel 3.9* Very Good 3 star hotel
Hotel Arini 3.5* Very Good 3 star hotel
The Esquire 4.0* Very Good 3 star hotel
Hotel Sangchia 3.9* Very Good 3 star hotel
Restaurant in Auzawl
Chopstyx Restaurant 4.1* Very Good
Red Pepper, Aizawl 3.9* Very Good
Octangle Fusion Experience 4.3* Very Good
Pemarin Corner Restaurant 4.0* Very Good
Jojos Cafe and Restaurant 4.0* Very Good
Transfer Car Rental services
Musafircab delivers on time transfer services which you can avail to reach places of commuting like airports, railway station, pick from hotels from bus stands and vice versa to a location of your choice. Read more at Aizawl Transfer Taxi.
Our Services In Aizawl
Local Car Rentals Just Call Us And Booked Your Taxi
Outstation Taxi Customer Support No. +91- 888-111-8838
Airport Transfer
One Way Cabs
Railway Transfer Contact Us At info@musafircab.com
Corporate Car Rental
--------------------------------------------------------------------------------------------------------------------------------