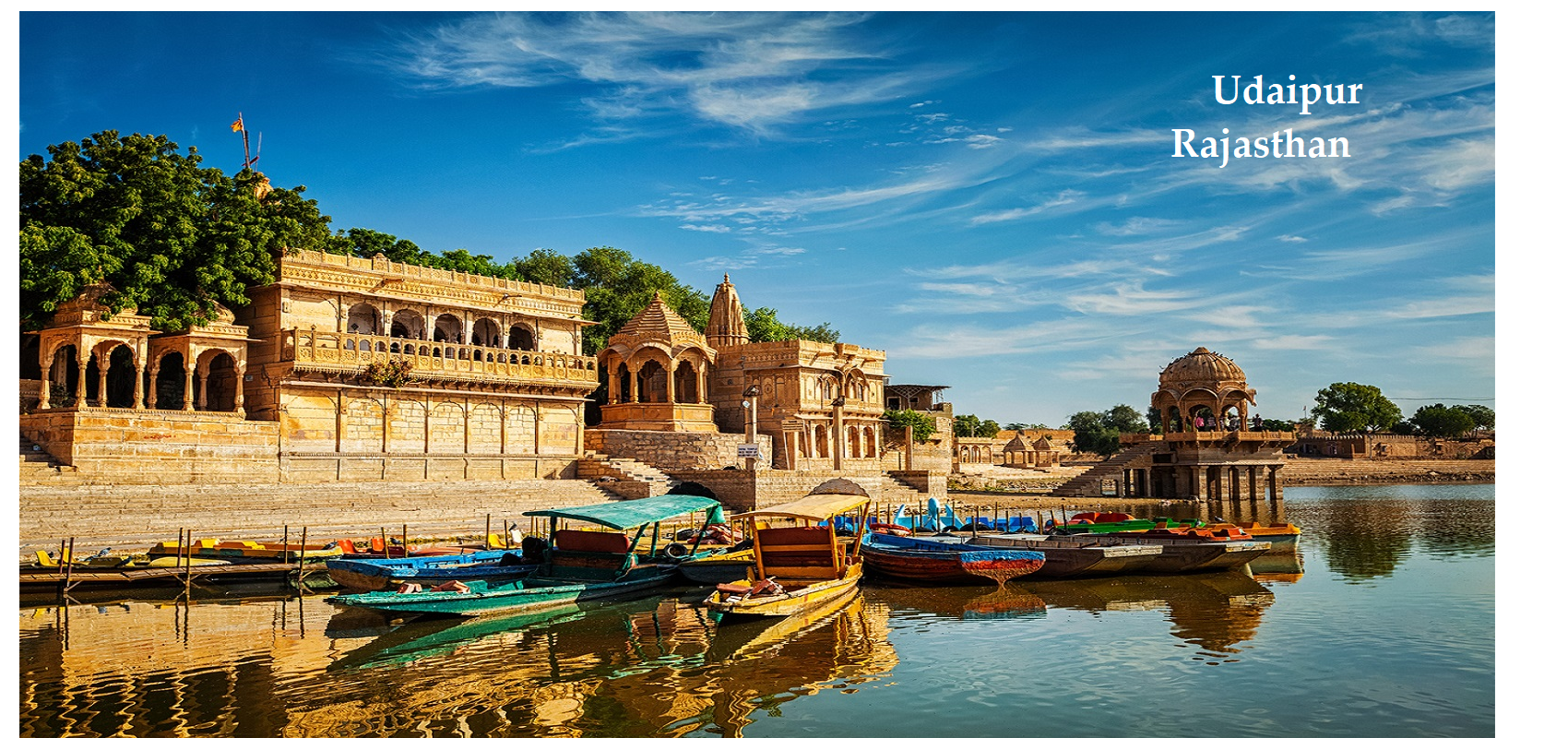 About Udaipur
Udaipur, formely the capital of the Mewar Kingdom, is a city in the western India's state of Rajasthan. city palace, overlooking Lake pichola is a monumental complex of 11 palace courtyards and gardens , famed for it's intricate peocock mosaics.Udaipur is located in the Siuthernmost part of Rajasthan, near the Gujarat border.If you are looking for Cab Service in Udaipur let us know and we will be happy to provide you with best price Deals for Car Hire in Udaipur for Airport Transfer, Railway Station Transfer, Half-Day and Full Day Service in Udaipur City, car rental in Udaipur ,Udaipur cabs booking ,cab service in Udaipur, luxury car rental Udaipur, rent a car in Udaipur, corporate car rental in Udaipur, taxi service in Udaipur, business rent a car Udaipur, Udaipur Airport cab booking, Car Rental Tour Packages in Udaipur To visit Udaipur and its destinations, you can hire a taxi from Musafircab at reliable costs and according to your choice that can be fit in your budget.
Place to Visit in Udaipur
Lake Pichola, Udaipur
The heavenly Lake Pichola is an artificial lake located in the heart of Udaipur, Rajasthan. The oldest and one of the largest lakes of the city, the Lake Pichola observes lakhs of tourists because of its tranquillity and beauty. Flanked by lofty hills, heritage buildings and bathing ghats, it is a dream come true for peace and nature lovers. A visit to the Lake Pichola is incomplete without a boat ride, especially in the dawn.
City Palace, Udaipur
City Palace, Udaipur, is a palace complex situated in the city of Udaipur, Rajasthan. It was built over a period of nearly 400 years, with contributions from several rulers of the Mewar dynasty.Built on the banks of Lake Pichola, the City Palace in Udaipur is considered to be the largest royal complex in Rajasthan.
Eklingji Temple
Eklingji is a Hindu temple complex in Udaipur District of Rajasthan in western India. Eklingji is believed to be the ruling deity of Mewar Princely State and the Maharana rules as his Dewan.Eklingji Temple is one of the most popular temples of Rajasthan and is sited at a distance of 22 km in the north of Udaipur. Eklingnath Temple is dedicated to the Lord Shiva of the Hindu religion and its brilliant architecture drives several tourists here every year.
Jagdish Temple
Jagdish Temple is a large Hindu temple in the middle of Udaipur in Rajasthan, just outside the royal palace. It has been in continuous worship since 1651. A big tourist attraction, the temple was originally called the temple of Jagannath Rai but is now called Jagdish-ji.
Why you Choose Us?
If you are looking for a cab services you can try Musafircab We are the most trusted Cabs services provider all over the India.We cover +140 cities and over +1600 destination all over India. We provide you the fare tour with a variety of packages which you can choose according to your need. Our driver take off you on time and help you as a local guider in that city.You can book a cab for a full day or for some hours as you need.Our agents will help you to plan your day for a proper visit. If in case you want to postpone or cancel your journey we can refund you amount without any cancellation charges.
How can you Books A Cab
You can book a cab or taxi to visit Udaipur we can provide our best service for your destination. Our services are best,we can provide you comfortable and relaxed journey for your source to destination.You can book a cab through our websit or on a call our employee are always available for your help.You can call anytime for an enquiry. Musafir Cab is a trusted company among all the tour and travelling company.
Top & Luxury Hotels In Udaipur
Radisson Blu Udaipur Palace Resort & Spa4.9
Ramada Udaipur Resort & Spa5
Tat Saraasa Resort & Spa, Udaipur4.8
The Oberoi Udaivilas3.9
JuSTa Sajjangarh Resort & Spa4.8
Blu Feather Hotel & Spa5
Full Day Cab & Half Day Cab
Full Day Cab:- If you are planning to spend your whole day in Udaipurwe can provide our cab with a driver as a local guide who can help you to visit your place on time without any worry.
Half Day Cab:- If you want to spend some hours in Udaipur we can provide you the fair prize trip.You can book a Cab for some hours.Having some important office or ucasal work for some hour.
Transfer Car Rental Services
Musafircab.com delivers on time transfer services which you can avail to reach places of commuting like airports, railway station, pick from hotels from bus stands and vice versa to a location of your choice. Read more at Dharamshala Transfer Tax.

Our Service In Udaipur

Local Car Rental Just Call us and Booked your Taxi
Outstation Taxi Costomer Support No. +91-888-111-8838
Airport Transfer
One Way Cab
Railway Transfer Connect Us At info@musafircab.com
Carporet Car Rental