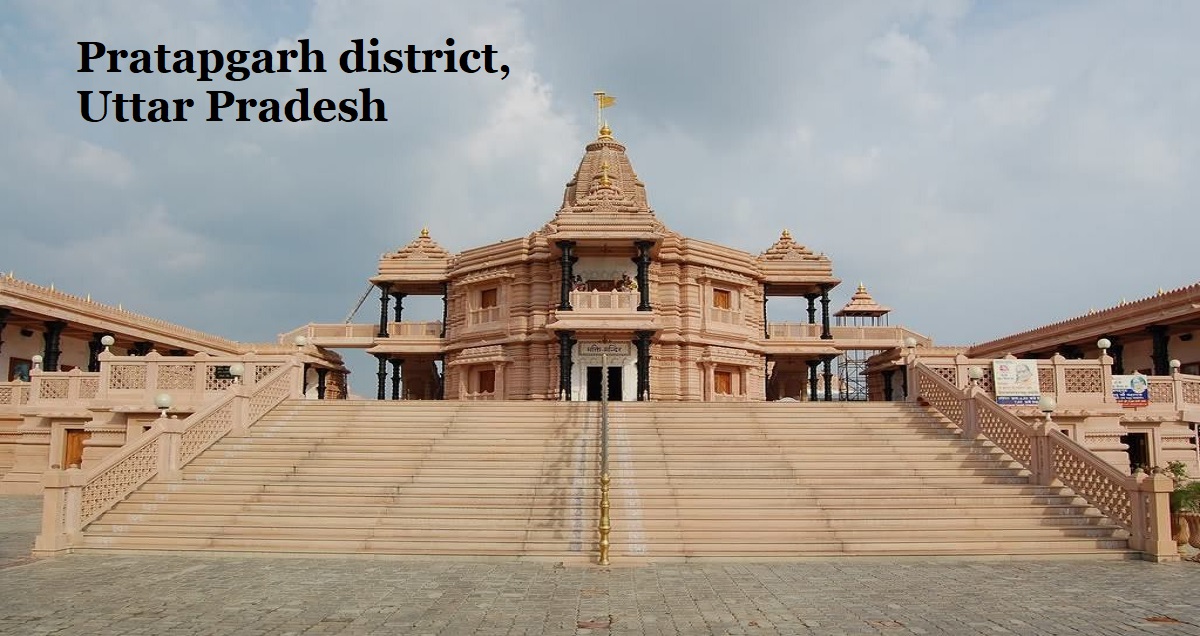 Taxi Service in Pratapgarh
Pratapgarh is a district is named after its headquarter town Belha Pratapgarh, commonly known as Pratapgarh or Belha in Uttar Pradesh, India. It is a part of the Allahabad Division. It is one of the oldest districts of Uttar Pradesh, that came into existence in the year 1858. Raja Pratap Bhadur Singh a local king, built a Garh (fort) and called it Pratapgarh after himself. Several human skeletons along with some animal bones and a number of small stones implements, belonging probably to the Neolithic, have been unearthed in Archaeological exploration at Sarai Nahar in Kunda. It is the only site in the entire valley of Ganga which has yielded the human skeleton of such an early age as also the Stone Age implements. On the left bank of river Sai, there stands a ruined "Kot" representing a Buddhist Stupa. Pratapgarh is connected through the major cities via road, air and railway network. The nearest airport located form Pratapgarh is Allahabad Airport located 70km from Pratapgarh. It is connected through the national highways. The railway is the foremost transport form in this district and some junctions are chilbilla , bhupiamau and Pratapgarh. Pratapgarh Junction railway station manages 42 trains daily.
Places of interest in Pratapgarh

1. Bela Devi Temple
The Bela Devi Temple is one of the important temples located in the district headquarters of Pratapgarh, Bela Pratapgarh. This temple is locally popular as "Bela Mai" or mother goddess Bela. Bela Devi Temple located here on the banks of the Sai river. The temple is about 3 km away from Bela Pratapgarh railway station on Sultanpur road. According to the local folklore, Lord Rama crossed the river at dawn but first stopped to pay his respects to the goddess. Later, the Bela Bhawani temple was built at the place where he had worshipped. Many devotees visit this temple throughout especially during the Navaratri.

2. Bhakti Mandir
Bhakti Mandir is a Hindu temple located in Kundra tehsil of Pratapgarh district Uttar Pradesh, India. Bhakti Mandir means" The Abode of Devotion" is a holy temple founded by the world's fifth original Jagadguru Shree Kripalu Ji Maharaj. It is maintained by Jagadguru Kripalu Parishat, a non-profit, charitable, educational and spiritual organization. The foundation stone of Bhakti Mandir was laid on 26 October 1996 and was inaugurated on November 2005. This is the first temple in the world to stand on granite pillars. This temple has a unique architecture, 108 feet tall and built with pink sandstone, white marble, and black granite. Beautiful life sized Devotional Idols of Radha Krishna and Sita Ram leave the visitors spellbound.

3. Ghusmeshwar Nath Dham
Ghusmeshwar Nath Dham is located on the bank of the sai river in the Lalganj Ajhara district of Pratapgarh. It is considered as the holiest site of pilgrimage of this region. This temple has a shrine of God Shiva and famous as Baba Ghuisarnath Dham. It is a historical temple of this district. There is a Karel tree(Capparis decidua) near this temple. It has its mention in Hindu scripture Ramcharitramanas by Goswami Tulsidas. Many devotees come throughout the year for worship and take a holy dip in the sai river.
Nearby cities
Paratapgarh is located 165km from the capital of Uttar Pradesh, Lucknow. It is near to to the cities including Kanpur(216Km), Allahabad(60km), Varanasi(141km), Gorakhpur (246km), Ayodhya(112km), Faizabad(106), Azamgarh(164km), Fatepur(138).
If you are looking for a cab service in Pratapgarh you can go with Musafircab. They will provide you Local Cab Service in Pratapgarh, Outstation Taxi Service in Pratapgarh and Taxi Service for Airport or Railway Transfer.
Why go with Musafircab?
---
We assure you if you choose us we will provide you a relaxed, secured and safe journey at a very low cost. We are the most trusted Cabs services provider all over India. We cover +140 cities and over +1600 destinations in India. We believe that customer satisfaction is important. When you book a cab with us in Pratapgarh, we assure you that your Cab will be on time with a well-mannered and well-trained cabby. Our drivers are locals of the city. They are well known to places and road across that city. If you are new to the city, you don't have to worry about anything our cabby will drop you at your desired location.
Ensuring Customer Delight, Comfort and also Safety.
Ensuring Professional and Timely Service.
Structured organization for Total Quality Management.
Providing all out answers for corporate travel necessities.
Maintaining our definitive maxim in accomplishing 100% customer fulfillment
To give customers the Extra Value from the buck
How to Book a Cab?
---
Musafircab offers the Best Car Rental Service in Pratapgarh for a local visit, outstation visit, Airport, and Railway transfer. You can Book a Cab in Pratapgarh for an outstation visit for one way trip as well as round trip. With Musafircab you can Book a Taxi service in Pratapgarh for all available cab types AC, Non AC, Economical, SUV, Sedan, and Tempo Traveller. We also launch few offers during certain seasons and holidays. We try to provide you best Services from time to time to help you travel at the cheapest possible price. With our user-friendly website, you can book a taxi online in a few simple.
Go to our website www.musafricab.com enter your trip detail. Your pickup location your destination and pick up date and time and the type of your journey i.e., local or outstation then click on search car. After this, you will be directed to a page where you can choose your desired car from the list. Press on book-now and fill your details. You can pay before the trip or at the time of pick-up by cash or debit card.
You can also call us or WhatsApp us on +91-8881118838 or 7408075555 to book a Cab Service in Pratapgarh. Our agents will help you in planning your trip and they will explain to you all the fare detail, Offer detail and Tour Packages to you.
Car Rental Services in Pratapgarh
---
Local Cab Service in Pratapgarh
Half-Day Service: If you are having some work around the city for a short period of time, want a cab for Airport or Railway station transfer, or wanted a cab to go for a shopping or attending a wedding or party or any other occasion, you can try our Half-Day Cab service. This service is one small package of Musafircab for local usages in the city. The half-day package is a 4Hrs/40km package. Our cab will reach to you within some minutes. You can use it like the full day package, but the duration and the rental amount would be reduced to half of the full day package. If the customer needs extra hours or Kilometers additional rental charges apply.
Full-Day Service: If you are planning to spend your entire day in the Pratapgarh, you can try Full-Day cab service in Pratapgarh also called an 8Hrs/80km Package. This service is most desirable for the traveler who wants to spend their entire day in the Pratapgarh.
Outstation Cab Service in Pratapgarh
If any traveler wants to plan for weekend getaways or for a family leisure trip outside the city limits Musafircab arranges for a compact tour package. We take up group packages from a city in India connecting places nearby. We would send cars accommodating the size of the group. Outstation car rental service is divided into three type's services like Roundtrip, One Way Trip and Multicity.
Roundtrip: This is a 'to and fro service' which is useful for those who would want to make a 'to and fro' journey from one destination to another. You can also request for a Roundtrip for multiple destinations from the destination you are staying. Musafircab provides a list of travel destinations along with a set of rental packages for a to and fro or a roundtrip journey.
One way drop: This is for those who need just a one-way drop to their destination from a city to another destination. You can request for a one-way drop for multiple destinations from your destination.
Multi-city travel: Suppose if you plan for visiting more than one city in a fixed time limit, say for instance you would want to visit Pratapgarh from Allahabad, from Allahabad to Varanasi, and then Varanasi to Pratapgarh, avail our Multi city travel service.
Airport and Railway transfer
Transfer taxi service is useful for travelers who need only pick and drop facility from a location within a city. This service is useful for reaching the airport, bus stand, railway station, hotels, movie theatres and malls in a city. We would see to it that our drivers/chauffeurs are at the spot in time. The Musafircab rental package for transfer taxi is designed on a half-day package basis. That means minimum charges will be calculated per 4 hours/40 km. Musafircab has its hubs conveniently located near all major airport terminals in India thereby ensuring on-time delivery consistently. More importantly, these locations also enable handling of last-minute bookings
Our Services in Pratapgarh

Just Call Us And Booked Your Taxi

Customer Support No. +91- 888-111-8838

Contact Us At info@musafircab.com

---------------------------------------------------------------------------------------------------------------------