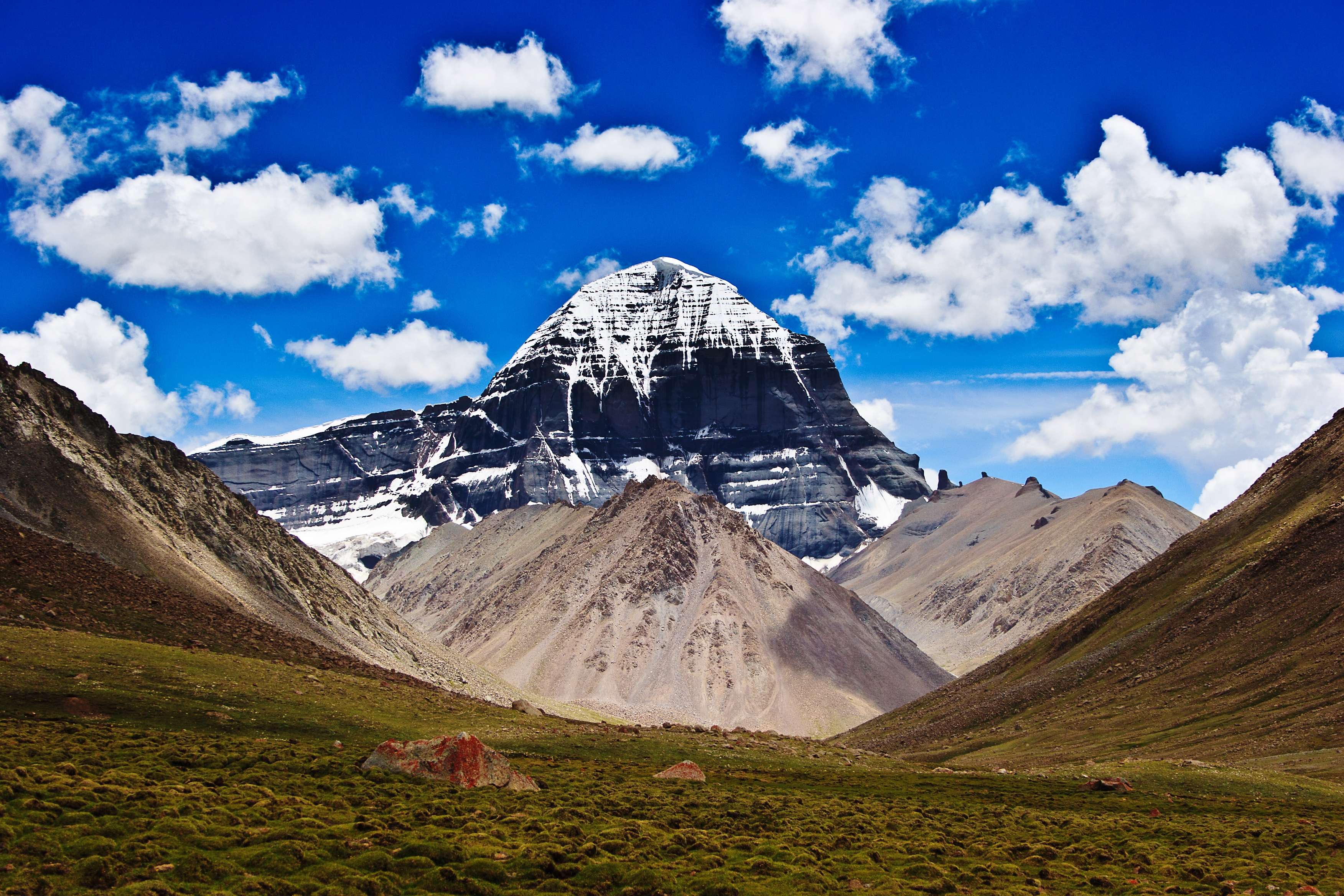 Kailash Mansarovar Tour
In the remote southwestern region of Tibet, China lies a pyramid-like shape structure mountain call and prayed as Mt.Kailash. Mt Kailash, Lake Manasarovar and lake Rakshastal'Processing a unique magnetic force that has for centuries attracted the billions of religious followers of Hinduism, Buddhism,jainisim& Bon. Hindu believe to be the home of lord shive whereas the Tibetian Buddhist call it kangri rinpoche "precious snow mountain "and Bonn believe as there Master "Tirthankara Rishabhanatha" Got enlightened n this place. Stretches from two thousand kilometers from India in the west to china in the ease and four thousand kilometers from Nepal in the south to china province Turkestan in the North. Four thousand meters above sea level lies its average elevation.
It is believed that Lord shiva transformed his knowledge and transmitted the science of evolving human consciousness and well-feeling to Shapta Rishi (seven Rishis). Circumnavigating Mount Kailash on foot, which is not considered as an easy task, is believed to bring good fortunes to the pilgrims and their beloveds. Who can't make it by foot they have a choice of riding a horse and make a lifetime achievement. Lake Manasarovar is a holy lake and it is believed that a dip in the lake purifies oneself of all sins committed over a hundred lifetimes – and drinking water from the lake will take oneself to the abode of Lord Shiva after death. It is believed that Lord Shiva comes to bathe at the lake every day early in the morning from2 am – 4 pm. Lake Manasarovar is also the origin of four prominent rivers of Asia, namely the Brahmaputra, Ghaghara, Sindhu, and Sutlej. Every year, thousands make a pilgrimage to Mount Kailash and to take a dip in the holy Lake Manasarovar following a religious aspect that goes back thousands of years. It is the center point of Earth.
Kailash Mansarovar Yatra package
Musafircab offers Kailash Mansarovar Tour, Kailash Mansarovar Yatra by road, Kailash Mansarovar Tour by helicopter, 13Day Kailash Mansarovar Tour. We take a great deal of pleasure to present ourselves as a Car, Cab, and Taxi Rental or Hire taxi Service, Tour Package, Tour Organizer provider in India. Musafircab is the fastest growing Car Rental Service and Tour Operator Company in India. We provide the Cab/Taxi Service for the Business traveler; Airport and Railway Transfer; Hotel Transfer; Local and Outstation Visit; Attending Wedding; Tour Packages at a very low cost. We provide you the fare Service with a variety of packages from which you can choose it according to your needs. We provide local travel, Outstation car rental, long term car rental, corporate cab booking.
In our Kailash Mansarovar Yatra Package, we offer you a budget-friendly tour that will serve all your requirements. We provide you a wide range of packages that will provide you a comfortable and safe journey. We are one of the best tour operators for Kailash Mansarovar Yatra. We also organize tour packages for Kailash Mansarovar Yatra from different cities. Such as Delhi to Kailash Mansarovar Tour, Haridwar to Kailash Mansarovar Yatra, Lucknow to Kailash Mansarovar Tour Package. We assure you if you choose us we will provide you a relaxed, secured and safe journey at a very low cost. We are the most trusted Tour Operator services provider all over India. We believe that customer satisfaction is important. When you book a Kailash Mansarovar trip Package with us, we assure you that we will provide a very peaceful, well customized and planned trip where you can enjoy your trip without any worries. We work to make your journey an unforgettable and excellent experience. It's our mission to provide excellence and reliance on our clients. With Musafircab you can enjoy your holidays without any worries

Kailash Mansarovar Tour Package by Road
13 Night/ 14 Days
Tour Route
KATHMANDU
DHUNCHE
SYABRUBENSHI
KYIRONG
DONGBA
DONGBA
MANSAROVAR
DARCHEN
DIRAPUK
ZHUTHULPUK
DONGBA
KYIRONG
KATHMANDU

Kailash Mansarovar Tour by Helicoptor
13 Night/ 14 Days
Tour Route
KATHMANDU
DHUNCHE
SYABRUBENSHI
KYIRONG
DONGBA
DONGBA
MANSAROVAR
DARCHEN
DIRAPUK
ZHUTHULPUK
DONGBA
KYIRONG
KATHMANDU