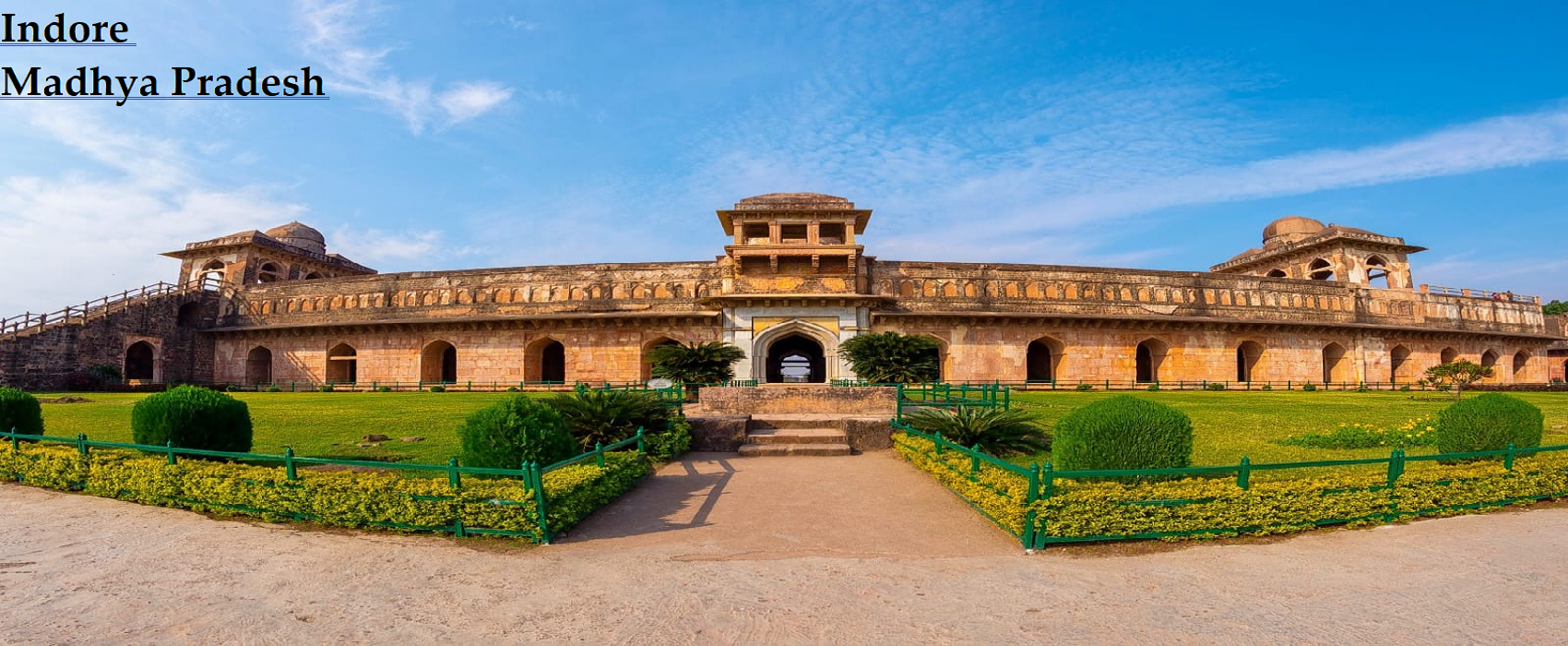 About Indore City
Indore is the most populous and the largest city in the Indian state of Madhya Pradesh.Indore is a city in west-central India. It's known for the 7-story Rajwada Palace and the Lal Baag Palace, which date back to Indore's 19th-century Holkar dynasty. The Holkar rulers are honored by a cluster of tombs and cenotaphs at Chhatri Baag. The night market Sarafa Bazar sells street food. East is the Indo-Gothic Gandhi Hall and clock tower. The Jain temple Kanch Mandir has a mirrored mosaic interior.If you are looking for Cab Services in Indore let us know and we will be happy to provide you with best price Deals for Car Hire in Indore for Airport Transfer, Railway Station Transfer, Half-Day and Full Day Service in Indore City, car rental in Indore,luxury car rental Indore, rent a car in Indore, corporate car rental in Indore, Taxi Service in Indore, business rent a car Indore, Indore Airport cab booking, Car Rental Tour Packages in Indore To visit Indore and its destinations, you can hire a taxi from Musafircab.com at reliable costs and according to your choice that can be fit in your budget.
Top Visit In Indore
Lal Bagh Palace:-
Resided by the rulers of the Holkar dynasty, the Lal Bagh Palace is class and grandeur personified. The palace is spread on a sprawling area of 28 acres and reflects the taste of the rulers of the Holkar dynasty.Lal Baag Palace is one of the most spectacular buildings in Indore. It stands on the outskirts of the town, towards the southwest. It is a three storey building on the bank of the River Khan. The palace was built by Maharaja Shivaji Rao Holkar during 1886-1921. Situated amidst dry and dusty gardens, it is architecturally quite similar to the New Palace. Lal Bagh Palace once hosted many royal receptions and even today, reflects the life style and taste of the Holkar Rulers.
Rajwada:-
Rajwada is a truly magnificent and historical palace that is located in the city of Indore and was constructed by the Holkars, who belonged to the Maratha Dynasty, around two centuries ago. It is a seven-storied structure located near the Chhatris and serves as an excellent example of royal grandeur and architectural skills.Rajwada is a historical palace in Indore city. It was built by the Holkars of the Maratha Empire about two centuries ago. This seven storied structure is located near the Chhatris and serves today as a fine example of royal grandeur and architectural skills.
Kanch Mandir:-
Made entirely out of glass, this Jain Temple exhibits exquisite artwork on glass panels depicting the various aspects of Jainism.The intricate detailing on the glass reflects the talent and dedication of the artists.The interior of Kanch Ka Mandir is entirely covered by glass panels and mozaics; including the floor, columns, walls and the ceilings.[3] Seth Hukumchand hired craftsmen from Jaipur and some even from Iran to work on the temple. The ornamentation follow the old and medieval Jain style, with the major innovation being the use of multicolored glass and mirrors.
Why you Choose Us?
If you are looking for a cab services you can try Musafircab.com We are the most trusted Cabs services provider all over the India.We cover +140 cities and over +1600 destination all over India. We provide you the fare tour with a variety of packages which you can choose according to your need. Our driver take off you on time and help you as a local guider in that city.You can book a cab for a full day or for some hours as you need.Our agents will help you to plan your day for a proper visit. If in case you want to postpone or cancel your journey we can refund you amount without any cancellation charges.
How can you Books A Cab-:
You can book a cab or taxi to visit Indore we can provide our best service for your destination. Our services are best,we can provide you comfortable and relaxed journey for your source to destination.You can book a cab through our websit www.musafircab.com or you can call us on +91- 888-111-8838 our customer care support are available 24*7 for your help. You can call us anytime for an enquiry. Musafircab.com is a trusted company among all the tour and travelling company.
Top Hotel's in Indore
Sayaji Hotels
Hotel Effotel Indore
STAY10 Luxury Service Apartment Hotel
Ginger Indore
Infiniti Hotel and Spa
Transfer Car Rental services
Musafircab delivers on time transfer services which you can avail to reach places of commuting like airports, railway station, pick from hotels from bus stands and vice versa to a location of your choice. Read more at Mumbai Transfer Taxi.
Full Day Cab & Half Day Cab
Full Day Cab:-If you are planning to spend your whole day in Indore we can provide our cab with a driver as a local guide who can help you to visit your place on time without any worry.
Half Day Cab:-If you want to spend some hours in Indore we can provide you the fair prize trip.You can book a Cab for some hours.Having some important office or ucasal work for some hour.
Our Service In Indore
Local Car Rental Just Call us and Booked your Taxi
Outstation Taxi Costomer Support No. +91-888-111-8838
Airport Transfer
One Way Cab
Railway Transfer Connect Us At info@musafircab.com
Carporet Car Rental
...............................................................................................................................................................................................