About Goa
Goa is a state in western India with coastlines stretching along the Arabian Sea. Its long history as a Portuguese colony prior to 1961 is evident in its preserved 17th-century churches and the area's tropical spice plantations. Goa is also known for its beaches, ranging from popular stretches at Baga and Palolem to those in laid-back fishing villages such as Agonda.If you are looking for Cab Service in Goa let us know and we will be happy to provide you with best price De
als for Car Hire in Goa for Airport Transfer, Railway Station Transfer, Half-Day and Full Day Service in Goa City, car rental in Goa ,Goa cabs booking ,cab service in Goa, luxury car rental Goa, rent a car in Goa, corporate car rental in Goa, taxi service in Goa, business rent a car Goa, Goa Airport cab booking, Car Rental Tour Packages in Goa To visit Goa and its destinations, you can hire a taxi from Musafircab at reliable costs and according to your choice that can be fit in your budget.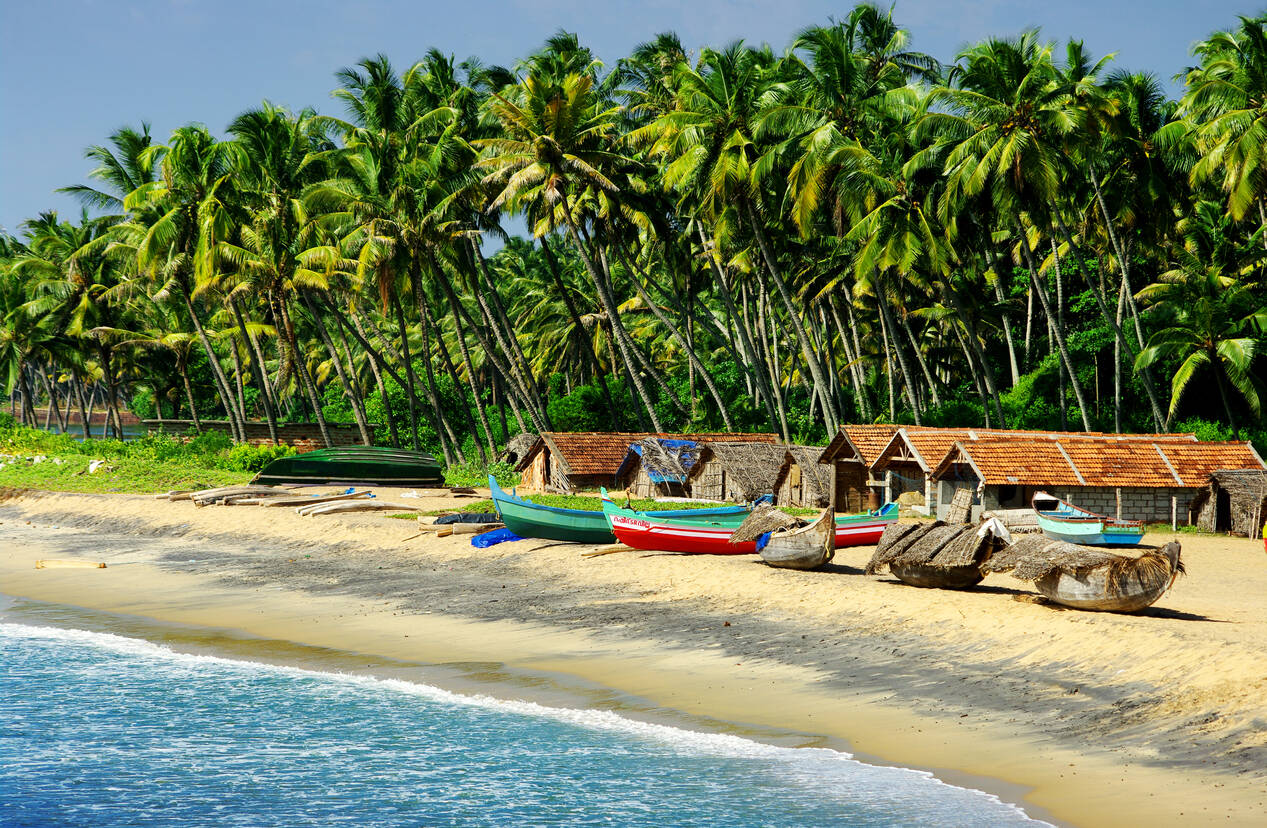 Place you can visit in Goa-
Market
The Anjuna flea market is held every Wednesday from morning until evening except during the monsoon season on the southern end of Anjuna Beach. The market has exploded in size and attracts people from all over Goa. If one market isn't enough for you, the very hip Saturday. They offer entertainment, including live music as well as an eclectic range of food.
Old Goa -
one of the most interesting buildings in Old Goa is the convent and church of Saint Francis of Assisi, built-in 1521 the body is shown to the public every 10 years (The last exhibition happened in early 2015). Goa tourism's open-top Hop on Hop OOf bus depart from Panjim provides an inexpensive way of getting to old Goa. Tickets cost 300 rupees.
Spice Plantations-
Another Highlight of a trip on Goa India is the Spice Plantations in the dense jungle around Ponda. The spice frame is open to visitors. You can take a guided tour, enjoy the picturesque scenery and finish with a spicy lunch. If you're interested in Ayurvedic herbs and organic farming don't Miss run by an Ayurvedic doctor. It situated just outside Savoi Verem village.
Wildlife Sanctuaries-
Goa India isn't just all about beaches and churches. The state's location along the mountainous Western Ghats is home to an array of birds and animals. Around 20% of Goa consists of wildlife sanctuaries. They're open all year round, although October to March is the best month to visit. Accommodations, provided by the Goa Forest Department, are available at both sanctuaries. For a very eco-friendly stay, try a mud hut at the Shanti Nature Resort in Mollem National Park.
Baga Beach -
Baga Beach gives you a chance to live out your perfect beach holiday. In addition to the option of having a laid back holiday hear, you can also indulge in activities ranging from intense water sport to some quaint, shopping wild night outs to serene mornings that begin with a session of yoga. For tourists looking for a quiet getaway from the city to adventure, seekers Baga Beach has something for every breed of traveler.
If you are looking for Cab Service in Goa let us know and we will be happy to provide you with the best price Deals for Car Hire in Goa. Musafircab offers Taxi Service in Goa, Cab Service in Goa, Online Car Rental in Goa, Goa Taxi Service, Local Cab Service in Goa, Outstation Cab Service in Goa, Taxi Service for Goa airport transfer, Taxi Service for Railway pick-up and drop. We provide you a wide range of local and outstation packages for the Goa taxi service that will provide you a comfortable and safe journey by taxi, cab, and luxury cars not only in Goa but all over India and Nepal.
How to book a Cab?
You can easily book a Cab Service in Goa in just a few steps. There is 2 way through which you book a Taxi Service in Goa. Our customer care support is available 24*7 for your help. You can call us anytime for an inquiry.
Go to our website musafircab.com enter your trip detail. Your pickup location your destination and pick up date and time and the type of your journey i.e., local or outstation then click on search car. After this, you will be directed to a page where you can choose your desired car from the list. Press on book-now and fill your details. You can pay before the trip or at the time of pick-up by cash or debit card.
For more details, you can call us or Whatsapp us on
Our Services in Goa
Local Taxi Services in Goa
Half-Day Taxi Service: If you are having some work around the city for a short period of time, want a cab for Airport transfer in Goa or Railway station transfer, or wanted a cab to go for a shopping or attending a wedding or party or any other occasion, you can try our Half-Day Cab service. This service is one small package of Musafircab for local usages in the city. The half-day package is a 4Hrs/40km package. Our cab will reach to you within some minutes. You can use it like the full day package, but the duration and the rental amount would be reduced to half of the full day package. If the customer needs extra hours or Kilometers additional rental charges apply.
Full-Day Taxi Service: If you are planning to spend your entire day in the Goa, you can try Full-Day cab service in Goa also called an 8Hrs/80km Package. This service is most desirable for the traveler who wants to spend their entire day in Goa.
Outstation Taxi Service in Goa
If any traveler wants to plan for weekend getaways or for a family leisure trip outside the city limits Musafircab arranges for a compact tour package. We take up group packages from a city in India connecting places nearby. We would send cars accommodating the size of the group. Outstation car rental service is divided into three type's services like Roundtrip, One Way Trip and Multicity.
Roundtrip: This is a 'to and fro service' which is useful for those who would want to make a 'to and fro' journey from one destination to another. You can also request for a Roundtrip for multiple destinations from the destination you are staying. Musafircab provides a list of travel destinations along with a set of rental packages for a to and fro or a roundtrip journey.
One way drop: This is for those who need just a one-way drop to their destination from a city to another destination. You can request for a one-way drop for multiple destinations from your destination.
Multi-city travel: Suppose if you plan for visiting more than one city in a fixed time limit, say for instance you would want to visit Goa from Lucknow, from Goa to Varanasi, and then Varanasi to Lucknow, avail our Multi city travel service.
Goa Transfer Taxi Service
Goa is well connected to other cities through road, rail and air networks. It is served by Goa Junction railway station and Mahayogi Gorakhnath Airport. We provide all types of cabs for airport and railway pickup up and drop. The Musafircab rental package for transfer taxi is designed on a half-day package basis. That means minimum charges will be calculated per 4 hours/40 km. Read more at Goa Transfer taxi service
Wedding Car Rental Services
We offer a wild range of Luxury and Premium Cars for wedding purposes. You can book a cab for a full day or for a half-day. Our drivers are well-groomed and are always on time.
Why you Choose Us?
24X7 Helpline
Available to help you at any moment: +91-8881118838

Transparent Pricing
We will show taxes (Service Tax & One-Way Toll Tax before booking of ride). You only pay what you see before booking, no other charges.

Multi Payment Options
By Cash at the end of Journey or Pre-Pay via Net-Banking, Credit Card, PayTM wallet plus many more.
Home Pickup & Drop
Your pick-up & drop address can be anywhere in the city we will drop and pick-up from anywhere.
Cabs Options in Goa & Pricing
With Musafircab you can get all the car rental options in Goa such as the Hatchback, Sedan, SUV, Innova and Luxury car from where you can choose that fits in your requirement and budget.
The table below highlights the various car model options available which you can choose for Goa cab booking.
| | | |
| --- | --- | --- |
| Cabs | Passenger Capacity | Ideal For |
| Mini Cab | 4 + 1 Seats | For a small group of people |
| Honda Amaze | 4 + 1 Seats | Sedans for Small Families |
| Maruti Swift | 4+1 Seats | Sedans for Small Families |
| Toyota Innova | 7 + 1 Seats | Traveling in Large Group |
| Tavera | 8 +1 Seats | Compact SUV |
| Traveler | 13 + 1 Seats | For large group |
| Toyota Camry | 4 + 1 Seats | Premium Sedan |
| Mercedes E Class | 4 +1 Seats | Luxury Travel |
Goa Taxi and Cab Fare

Vehicle Type

Taxi Fare

Seating Capacity

Mini Cab

INR 1350

4 + 1 Seats

Honda Amaze

INR 1450

4+1 Seats

Maruti Swift

INR 1450

4 + 1 Seats

Maruti Ertiga

INR 1600

6 + 1 Seats

Tavera

INR 1900

8+ 1 Seats

Toyota Innova

INR 2200

7 + 1 Seats

Traveler 13 seater

INR 3500

13 + 1 Seats

Traveler 17 seater

INR 3800

17 + 1 Seat
Places you can visit in Goa
Gorakhnath Temple is a hub of Hindu religious activities in Goa. This temple is of the Nath Sampradaya. Nath tradition was founded by Gurur Matstendranath. The city was named in honor of the name of Gorakshanath. He was a yogi who traveled across India and authored several texts that form a part of the canon of Nath Sampradaya. A shrine called Gorakhnath Mandir was built in his honor at the location where he practiced his daily rituals. It is believed that Gorakhnath temple contains the tomb of Gorakhnath. The best time to visit Gorakhnath Temple is in the month of Makar Sankranti(Jan – Feb).
Gita Press is the world's largest publisher of Hindu religious textbooks. Gita Press was founded by Jaya Dayal Goyandka and Ghanshyam Das for promoting the principles of Sanatana Dharma. It started publishing in 1927, with a circulation of 1,600 copies and at present, its print order had reached 2.5 lakh (in 2012). The Gita Press archives contain over 3,500 manuscripts including over 100 interpretations of the Bhagwad Gita.
CONTACT US
FOR A BOOKING OR ANY INQUIRY FEEL FREE TO CONTACT US AT 24*7
---
Cabs to Destinations near Goa
---
Title Taxi Service in Goa | Cab Service in Goa - Musafircab KeyWords Taxi Service in Goa, Cab Service in Goa, Car Rental Service in Goa, Online Car Rental in Goa, Goa Taxi Service, Goa Cab Service, Local Cab Service in Goa, Outstation Cab Service, Airport taxi service in Gorak Meta Tag Taxi Service, Cab Services, Car Hire, Car Rental, Taxi Booking, Cab Booking, Taxi Hiring Meta Tage Description Car Rental Services in Goa now become too easy with Musafircab. We offer taxi service in Goa, Local cab service in Goa, an Outstation cab service in Goa, Taxi service for Airport, Railway and hotel transfer. Click now for more detail.